The 5p carrier bag charge is still a bone of contention in England, even months after it's introduction. It's seems such a small thing but it chips away at the country's shopping consciousness as people seek out more and more creative ways to avoid parting with their 5p at the checkout. The supermarkets have had to up the anti to deal with these rebellious shoppers as they show no sign of letting up when it comes to avoiding the plastic bag charge.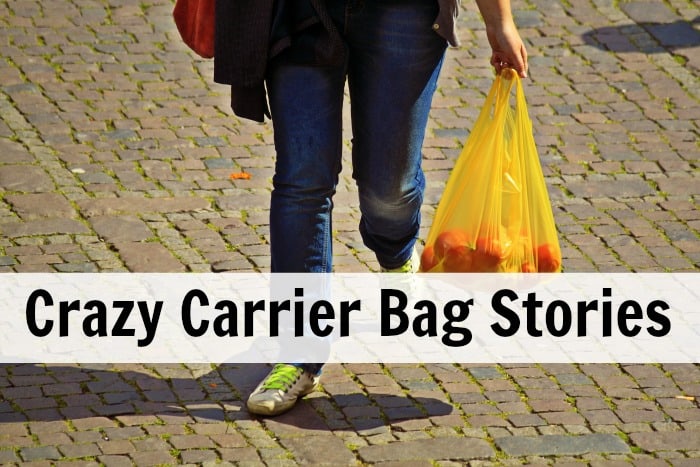 Previously Law Abiding Citizens Resort To Theft
The carrier bag charge has upset so many people that it is estimated that over £30million pounds worth of carrier bags have been stolen since it was introduced. That's a lot of 5p carrier bags by anyone's calculations. Most of these people have never broken the law but have justified their actions by not wanting to see the supermarkets profit further from the charge or that everyone else was doing it. It's still stealing folks and what makes it worse is it's a carrier bag. Come on, really?
Supermarkets Add Security Tags To Carrier Bags
A Tesco store in South East London attached security tags to it's 'bag for life' they were so worried about the impact the 5p plastic bag charge would have. You might think this is overkill but with so many going missing, perhaps this was a realistic response.
Raise Your Hand If You Need A Bag
Shoppers at the self service checkouts at Asda in Nottingham have to raise their hand and wait for an assistant to come and provide them with the required number of shopping bags. The carrier bags are kept under lock and key until they are required by customers who wait patiently at their till like keen school children. The assistant spends their day ferrying carrier bags to the Asda customers in another bid to stop carrier bag thefts.


Shopper Banned From Supermarket For Using Basket
To avoid that ridiculous balancing act that we've seen so many shoppers embark on with their groceries a shopper at Asda in Birmingham thought he would use his shopping basket to take his purchases to his car but the store worker had other ideas. The incident resulted in an alleged altercation between the shopper and the supermarket worker resulting in his ban from the store for alleged language used during the incident.
Shoppers Using Produce Bags In Inventive Ways
In a bid to avoid paying for a carrier bag, shoppers are using the bags from the grocery section to contain their items. A woman was caught by a shop assistant carrying a pair of shoes and was challenged for not using the bags for the appropriate use. Was this a step too far?
Paying For A Carrier Bag When You Fill Up Your Car?
A confused driver was charged 5p for a bag after making a single purchase for fuel at a Tesco petrol station. It is likely that the cashier hit the charge key in error as a regular carrier bag is certainly not up to the job of containing fuel, but I wonder how many times customers have been wrongly charged for bags they haven't received.
Trolley Bags Giveaway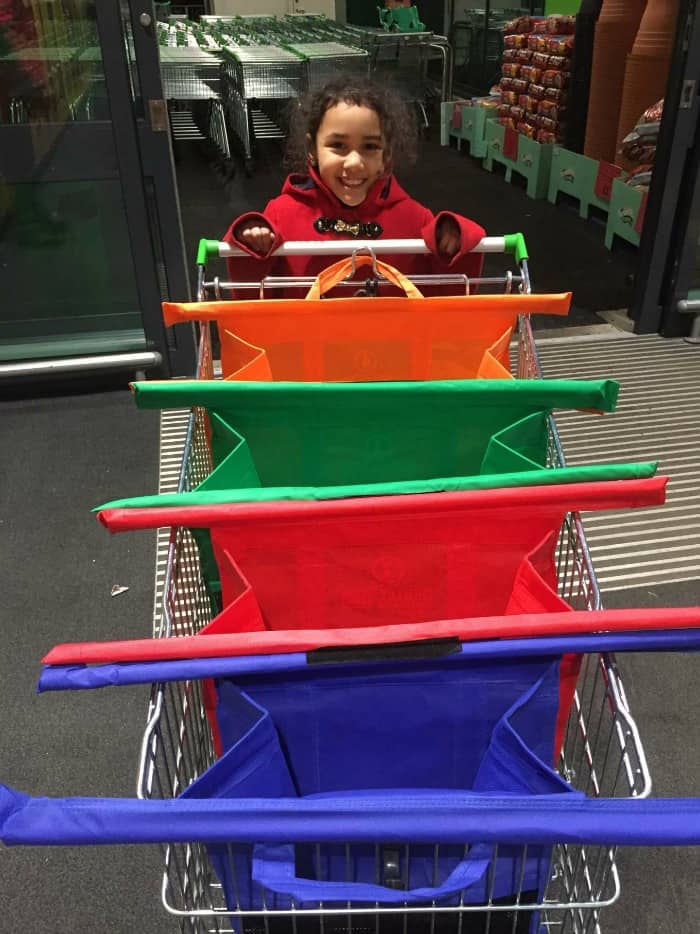 If like me you are keen to avoid drama and unnecessary costs, then I might have just the answer when it comes to avoiding the 5p carrier bag charge and not getting into scrapes in the supermarket carpark with highly vigilant store staff. My friend Angela over at Daysinbed.com has been reviewing these trolley bags and they sound awesome. I am loving this picture of her daughter and the shopping trolley. It's pretty cute right?
Now, since the advent of small children, I have to do my shopping online as apart of my parenting strategy to stay sane with a 2 and 4 year old. However, Trolley Bags UK are offering Zena's Suitcase readers who do shop at the supermarket the chance to win a set of these trolley bags because they know how annoying it is paying 5p per bag everytime you go shopping.
These colourful, easy to use trolley bags will help you to organise your shopping and will save you a heap of time if you can self scan your items. They conveniently stick together with velcro so they stay open while you are shopping. They also wrap up easily for convenient storage.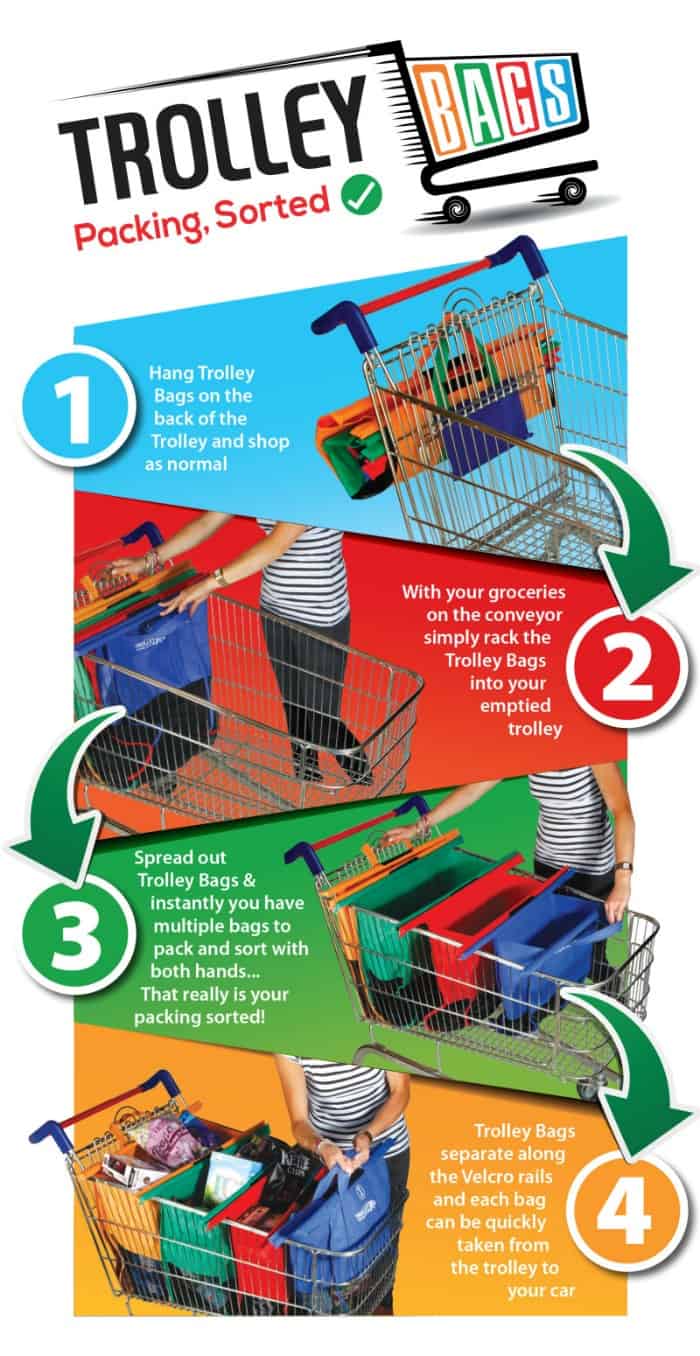 If you would like to win your very own trolley bags all you need to do is complete the rafflecopter below. You know the drill folks. Good luck to everyone who enters and thanks for stopping by.
a Rafflecopter giveaway