With the weather being so unpredictable of late, you might be pleased to hear that Lionsgate have released Alpha and Omega Dino Digs just in time to keep your kids busy this half term.  Having a fun DVD to watch is also great for enjoying lazy pyjama days or some quiet time after a busy day out at the park.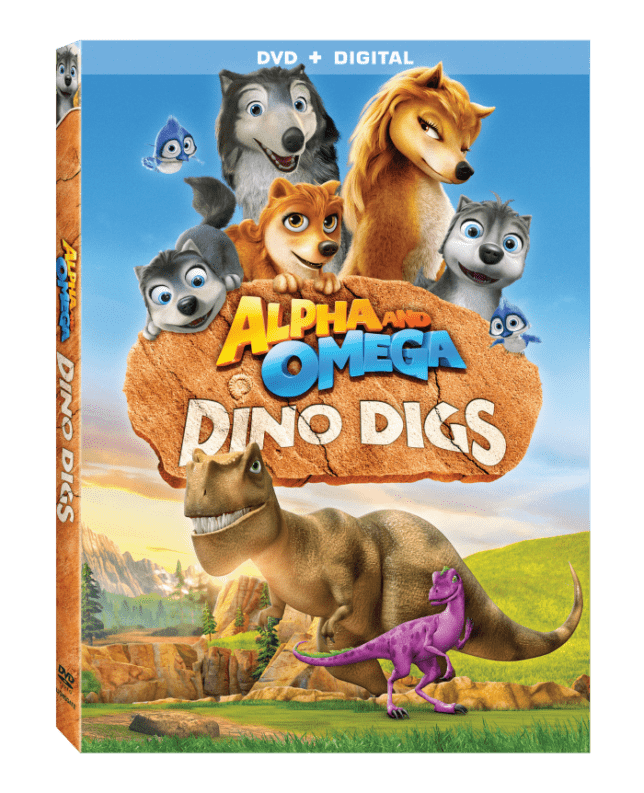 Dino Digs is the fifth adventure of our favourite furry wolf family.  Humphrey, Kate and the cubs move to a new home and make a unexpected new friend.  Amy, the friendly raptor, has been magically awakened during a dig and has a lot to learn about the new world she finds herself in.
The adventure really begins when the race is on to stop the diggers unearthing the T-Rex.  With lots of chaos and excitement packed into 45 minutes of family viewing, this DVD is bound to keep everyone happy.  Do they stop the diggers?  What happens if a T-Rex moves into Wolf-burbia?
Alpha and Omega Dino Digs DVD Giveaway
If you would like to get your hands on a copy of Alpha and Omega Dino Digs then I've got a copy to giveaway to one lucky Zena's Suitcase reader.  If you've already got the other DVDs from this series this could be the perfect way to add to your collection and keep the family happy this holiday.
Simply enter via the rafflecopter below.  Thanks so much for stopping by and good luck to all who enter.