When my daughter started school back in September, I started to feel overwhelmed quite quickly about the list of actions that were coming home with her to help support her education.  Every week we receive an email from her teachers about what they are going to be covering in school and how we can support them.  There are also tasks around supporting their early years literacy and numeracy skills.
When I first saw these emails, I started to worry that we would stop enjoying learning at home.  When you are presented with a weekly to do list, all of a sudden it can become focused on just ticking off what you have to do, instead of enjoying the learning you are sharing together.
I had a bit of an epiphany about these emails, and instead of looking at the list as something we needed to tick off, I started to look for tools I could use to work through the list in a more fun way.  Just then I was introduced to Bayard Magazines, and they are literally perfect for supporting a child's reading and education from the age of 3 through to 12 years old.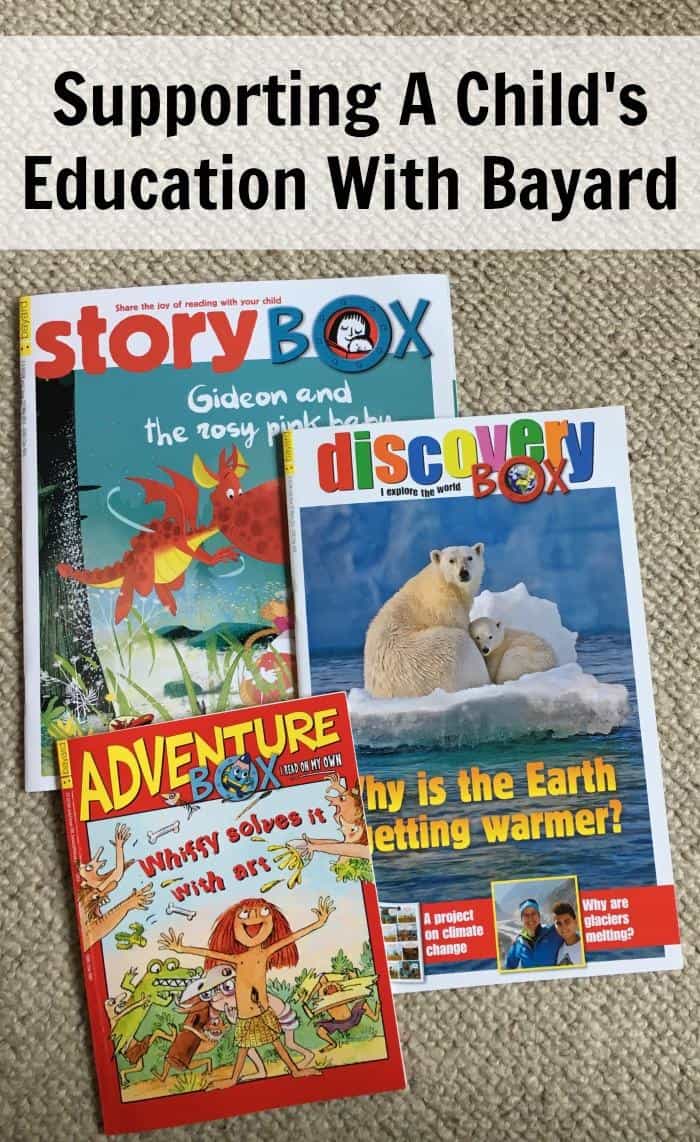 StoryBox Edition
Princess and I have been enjoying the StoryBox magazine edition, and despite not being quite 3 yet, so has her little sister.  These are great quality magazines, brimming with fun stories, gorgeous illustrations and fun activities.  The characters in the stories appear throughout the series, so your child can build a deep connection with them, which enriches the learning they receive from each book.
Each magazine looks to ask and answer questions that your child might be raising about the world around them like 'why is the sea salty' or 'why are there 4 seasons' helping to introduce the world of science to them in a fun and imaginative way.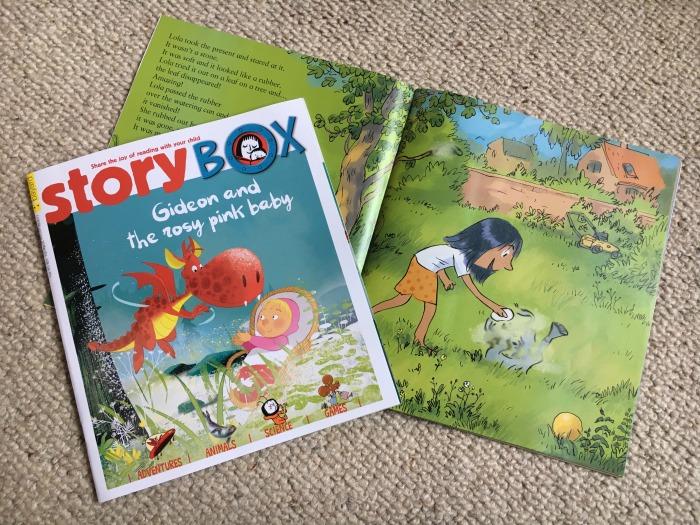 As well as reading, there are fun games and activities to do in the magazine, which help develop the learning covered in the book.  Princess and I have really been having fun with these books, whilst still ticking off the tasks we need to cover to support her learning at school.
AdventureBox Edition
The AdventureBox series from Bayard Magazines are aimed at children between 6 and 9 years old who have developed the skills to read on their own.  They are packed full of fun stories and interesting characters that appeal to this age group, helping to grow their love of reading.  The wonderful illustrations and comic book approach help to keep this magazine appealing to children, so they won't even realise that they are continuing to build on those skills so important for supporting their education.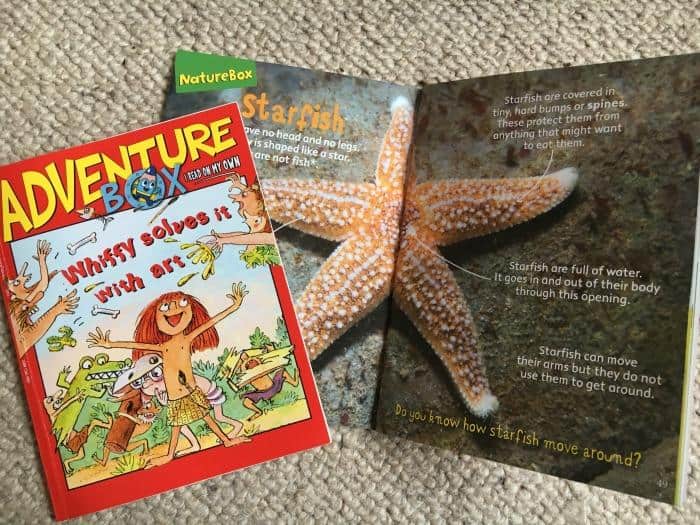 Each edition of AdventureBox is also packed full of age appropriate puzzles and games which are aimed at developing their word and number skills.  At the end of each edition, there is a page dedicated to what your child can look forward to when they get their next magazine.  If I knew I was going to be reading a story called 'Battle of the Pants', I would definitely look forward to reading it.
DiscoveryBox Edition
As your child's eduction begins to cover a wider range of topics they can move on to enjoy the DiscoveryBox magazine aimed at 9 to 12 year olds.  Throughout all the editions of Bayard Magazines you start to feel like you are part of a club of children who share similar interests to you.  This is really captured perfectly in DiscoveryBox with children investigating topics like 'how the Harry Potter films were made'. Readers can also submit their art work and ideas to be shared with other fans of the magazines.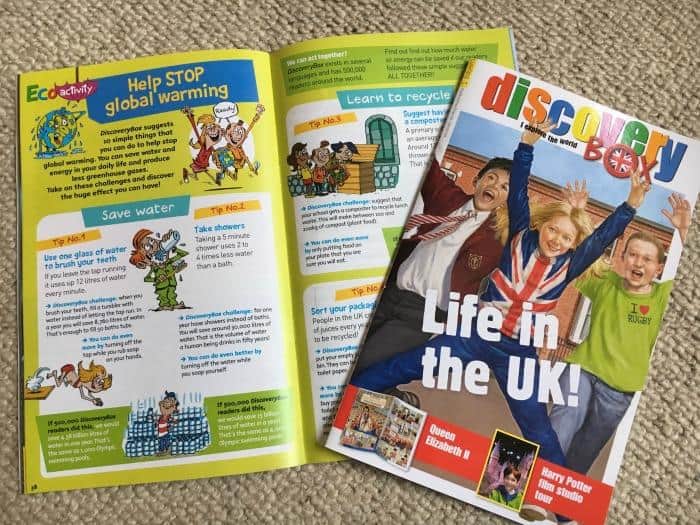 DiscoveryBox is really about building on a child's education and helping them to connect with the world around them in a fun way, through reading, games and puzzles.  Children learn more about animals, the natural world, science and history and all this is supported by fantastic art work and real world photos.  Even though these magazines are too old for my children now, I know I would very much have enjoyed them when I was younger because of the variety and the way the topics are presented.
More About Bayard Magazines + Giveaway
Bayard magazines have been around for 20 years, helping to support and fuel children's education in a fun and dynamic way.  Their approach has won them many awards over the years and the magazines are also used as a support tool in schools.  The magazines are produced by educators and parents with a strong passion for children's learning and it really shows in each edition that arrives on your doorstep. To keep up to date with  Baynard Magazines pop over to their Facebook page now.
If you are feeling a little overwhelmed about how to support your child's education while still keeping the fun in learning, you really can't go wrong by investing in a Bayard Magazine subscription.  I'm also offering Zena's Suitcase readers a chance to win 1 of 2 six month subscriptions to a magazine of your choice.  It will be a great way to find out more about the magazines, and help your child get to know the series.  If you would like to enter, simply complete the rafflecopter below.  If you have more time, you can unlock bonus entries and increase your chance of winning.  The competition ends on 3/1/2017.  Other T & C's apply.
Feeling lucky?  Enter another competition here
This is a sponsored post but all thoughts and opinions are our own.