Every few months I like to update you on what children's books we have discovered and this post is going to be dedicated to three great titles we've been sent from Maverick Publishing.  Maverick pride themselves on championing new authors and emerging illustrators and the collection of books we have received from them really showcases that.
As Nice As Pie by Gary Sheppard & illustrated by Tim Budgen
First up is a story called As Nice As Pie by Gary Sheppard.  Gary reached out to me on Twitter and asked me if I'd be interested in taking a look at his book.  I read some of the reviews already posted about it, and it sounded right up our street.  It pays a bit of a nod to the old nursery rhyme, Sing a Song of Sixpence but it's far more appropriate for it's modern young audience.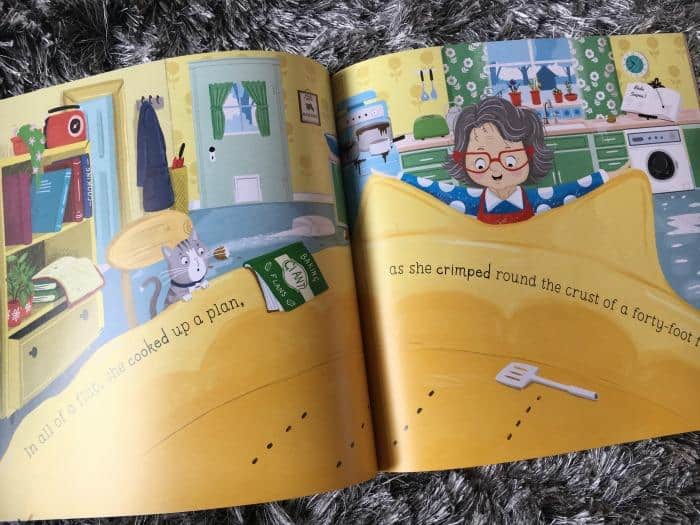 We love that this story is based on rhyme, as that seems to be what really engages my 2 young daughters in reading books at the moment.  It's a great technique for supporting them with learning to read and how stories are put together.  Rhyme based books seem to be the most popular request at bedtime.
Mavis is a delightful old lady, and wants to be kind but the birds take a bit too much and she is pushed to her limits.  They figure out a solution that works for everyone and share some important lessons that it's helpful for children to appreciate about team work and sharing. The birds talked about in the book are real species, and the illustrations are both accurate and bring the story to life perfectly.  Well done to Gary and Tim on a great children's book that I think will become a favourite for Early Years children for many years to come.
Woodland Hedgehugs Activity Book by Lucy Tapper & Steve Wilson
We were already fans of the Hedgehugs books before we saw the Woodland Hedgehugs Activity Book.  If you haven't heard of this series by Lucy Tapper and Steve Wilson, the books follow the adventures of Horace and Hattie who are the very best of friends.  They love exploring the woods and having fun together and this new activity book helps to bring this to life for their young fans.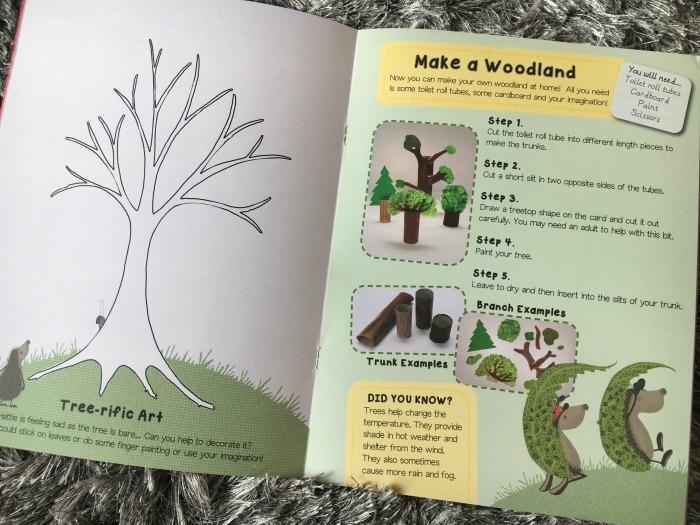 This woodland activity booked is packed with messy sensory play activities for you and your children to do.  I think it's the perfect book to have whether you are an outdoors family already or are just keen to explore more of the outside with your children.  It would be a great book to have to hand for the school breaks or if you are planning an outdoors themed holiday with the family.
There is plenty of variety in the activities, from collecting things from outside to spotting different animals and insects.  There are also lots of craft ideas to do indoors either from the things you have collected or to help you think about the different things you might do when you are out and about.
Stone Underpants by Rebecca Lisle & illustrated by Richard Watson
When you first pick this children's book up you know it's going to be a funny adventure.  I definitely wasn't wrong as my daughters giggled all the way through while Pod tried out some very interesting underpants.  Children just find anything about bottoms and pants funny, and it's a sure fire way to get them hooked on a story from the very beginning.
Pod has a problem, it's pretty cold during the stone age and he wants something to keep his bottom warm while he's running and playing with his friends.  Whilst this is a funny topic the story is actually exploring some really interesting ideas as well.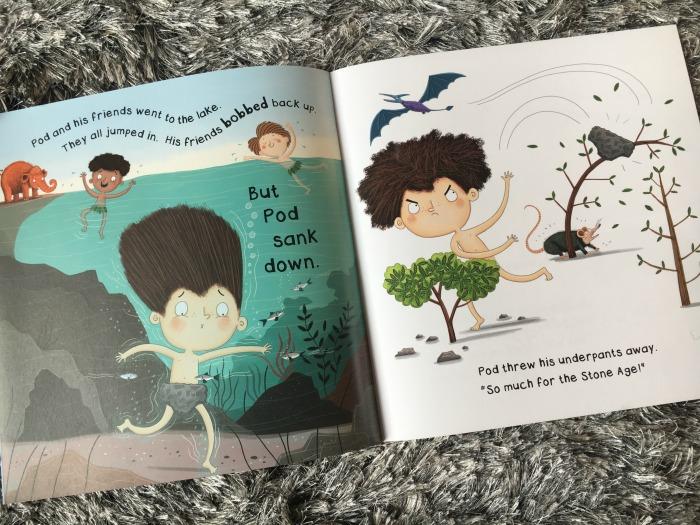 Pod starts to use the materials around him to make a pair of underpants to keep his bottom warm.  By experimenting with the things he finds around him he learns a about making underpants and it's all about whether he finds a solution.  I'm sure that a real stone age Pod would have gone through a similar process to come up with ways to solve problems he encountered so we were really impressed with this book.  It gave us lots to talk about what life would have been like back then.
Children's Book Bundle Giveaway
Maverick Publishing have also been kind enough to give Zena's Suitcase readers the chance to win this fantastic collection of children's books to share with their little ones.  I'm really excited about this giveaway as reading with your children is such a simple way to make sure you have some quality time together each day and makes a huge difference to their Early Years development.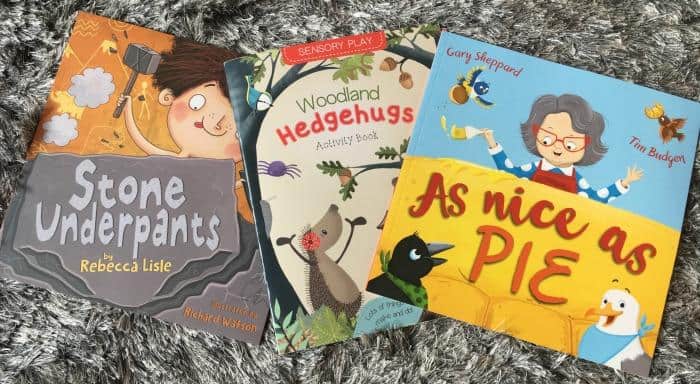 If you would like to enter, all you need to do is enter via the Rafflecopter below.  There are lots of ways to enter, so if you have time you can really increase your chances of winning.  Good luck everyone.  Competition closes on 28/2/17.  Other T & C's apply.
Feeling lucky?  Why not enter another giveaway here.