I was recently introduced to a new concept in travel changing bags called the PacaPod, and was asked if I would give them a try.  As a family that is always on the move and constantly looking for ways to make our trips easier I had to give one of the PacaPod changing bags ago.
When we set off to Warwick for the weekend, it was the ideal opportunity to put our PacaPod to the test.  I wrote my lists of what we needed and set to filling our changing bag with the essentials we needed for a weekend away.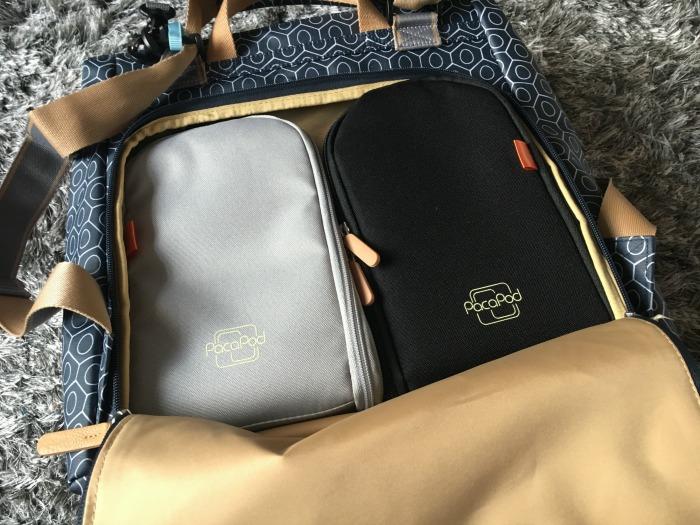 I really wish I had of had a PacaPod when the girls were smaller as this bag is designed with parent and baby in mind.  Inside the bag you have two Pods, one for your milk, bottles or weaning foods and the other for nappies and wipes.  The Pods sit neatly in the bag and contain everything they need to, as well as keeping any food, milk or drinks fresh.
On the other side of the bag, you've got another compartment which you can use as a handbag for all your essential items.  I've managed to fill it with a camera, phone, purse, colouring books and pens for the kids and a whole manner of other stuff.  In short, you can pack your PacaPod with everything you need for travelling with kids. There is a pocket on the front which is perfect for putting any travel documents or tickets you need easy access too and there are some extra internal pockets for securing things you don't want to get lost in between everything else.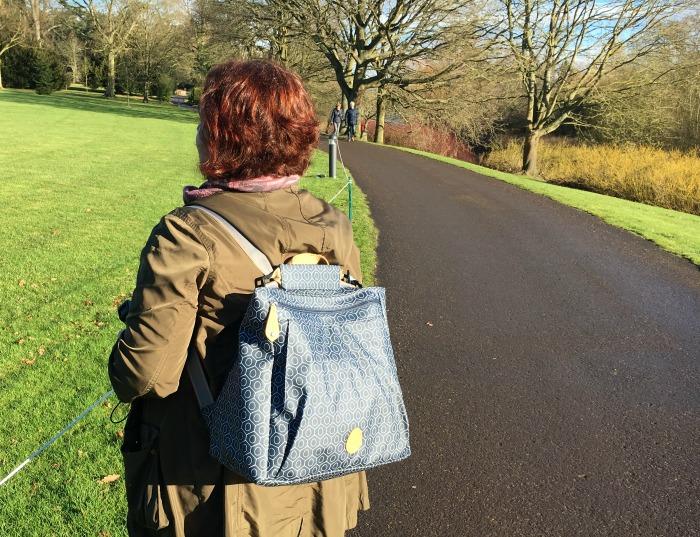 Our PacaPod has now become our changing bag of choice, whether we are travelling, going out for the day or just going to the park.  It's got so much going for it.  It's a great rucksack, which is also comfortable to wear due to it's flat design.  It can be used as a messenger bag in seconds by pulling the strap through if you just want to throw it over your shoulder.
The thing I loved the most about it was I couldn't over fill it.  My old changing bag had an open top and you can keep pushing in extra nappies, changes of clothes, wipes etc in which isn't always helpful.  The changing bag can look full, but when you are dealing with an accident in the changing room and you start pulling things out and you realise you've got 10 pairs of trousers, no tops and you've completely run out of wipes.  Perhaps it's just me, but that has happened to us a lot!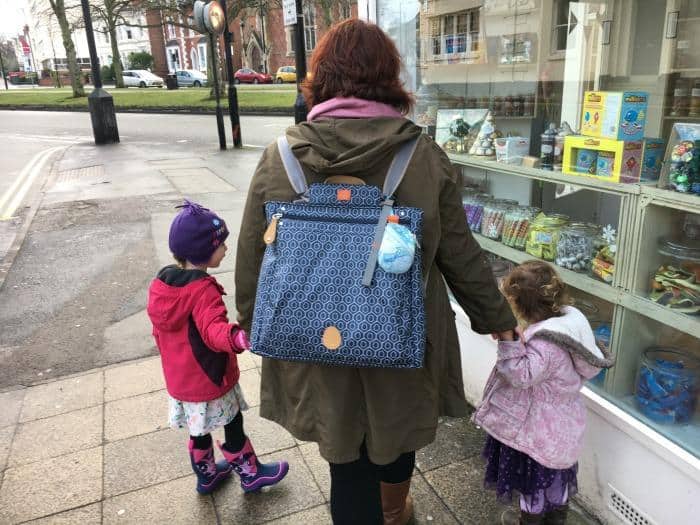 Wearing the PacaPod as a rucksack was just perfect for us as well.  It meant I could easily hold both the girls hands without the bag getting in the way.  Also, it stopped the bag swinging round off my shoulder.  I've lost count of the number of times that I've bent down to do something with one of the kids and nearly knocked them out with the changing bag as it's swung round and hit them in the head, or is that just me as well?
The PacaPod is also great for Mum's and Dad's as the style is unisex, and the bag design is practical.  If you know both parents are going to be using the changing bag a lot, PacaPod is a great one to go for.  My only criticism of the bag was that I would have liked to have seen some expanding pockets on the side to put my own bottle of water or drink in.  I could fit one inside the bag, but having it on the outside would just have made it easier to access.
PacaPod Hastings Changing Bag Giveaway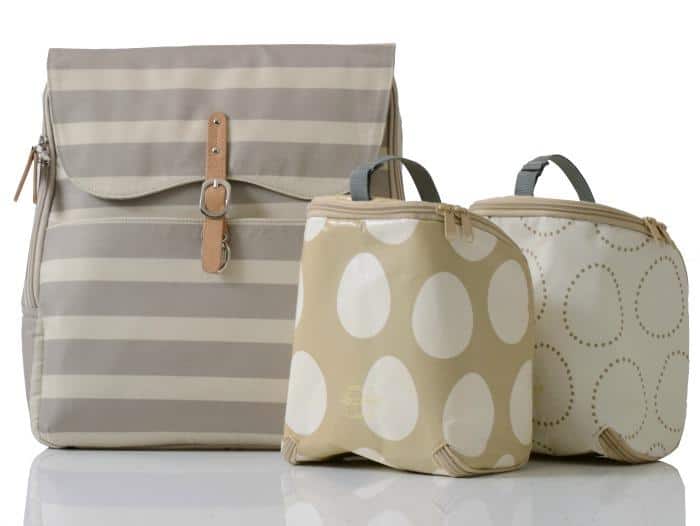 If you have fallen in love with the PacaPod  changing bag, I'm delighted to announce that I have a fantastic giveaway for you.  If you are chosen as the lucky winner, you will receive a Hastings bag in either sand or ink stripe.
If you would like to enter this giveaway, all you need to do is complete the Rafflecopter below.  You can unlock bonus entries if you have more time, and these will give you more chances to win.  Good luck to all those who enter and thanks for following Zena's Suitcase.  Competition ends 28/3/17.  Other T & C's apply.
Feeling lucky?  Why not enter another competition right now?