Do you find getting the family to exercise more can be hard sometimes?  We have struggled to get everyone in the family to improve their fitness, and the worse offenders are definitely Daddy and I.  We have used all the usual excuses like being to busy or to tired to fit it in but enough is enough.  We do have a very busy schedule, but I'm pleased to say that we have finally started to make some changes and are becoming more active as a family.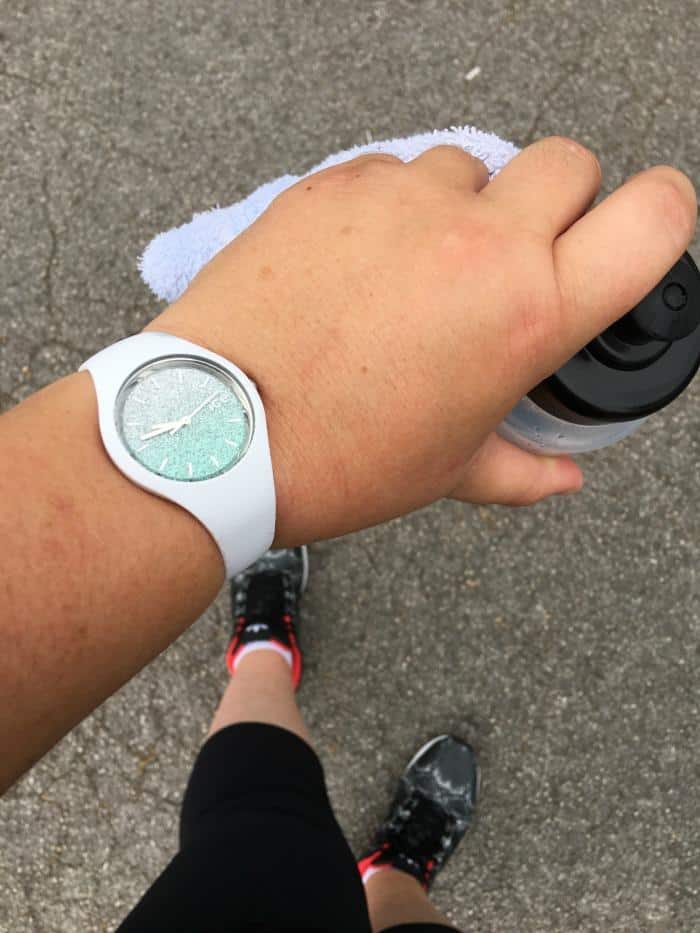 As a family, we are always on the go but we have really let fitness and exercise slip by the way side.  I haven't done any regular exercise for about 6 years after falling pregnant with my daughter.  I was going to exercise classes regularly, but then I went to hospital with some bleeding in pregnancy and it frightened me in to giving up.  It wasn't anything serious but I was told to take things more gently.
I haven't managed to get back on the fitness wagon since then, and Daddy fell off a long time ago too to be honest but I've come to realise you only have to make one change to increase the amount of exercise you do in your life.  You have to make exercise a priority, and then you will find somewhere to fit it in to your schedule.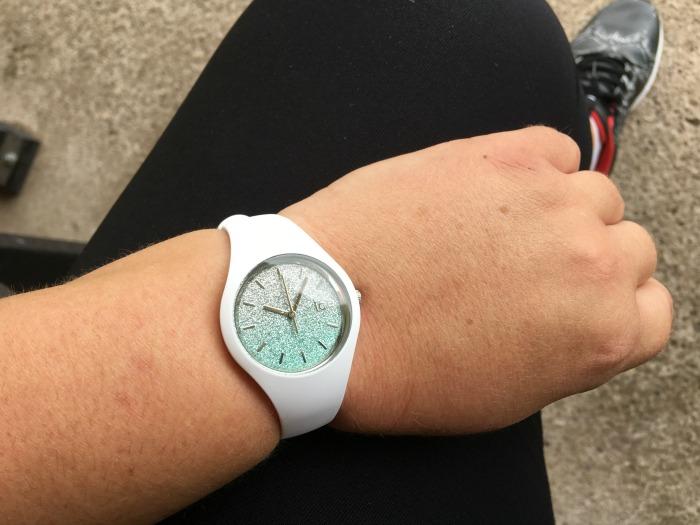 It's been a bit of a snowball effect for us I've noticed.  All of my kids take regular exercise.  Teen plays basketball regularly at University.  Both girls now go to gymnastics class, and very recently they are both in swimming lessons.  Our last holiday was very active, and we spent a lot of time in the pool together across the week.  Slowly our exercise habits have gained momentum, and now we seem to have finally improved our  routines for the better.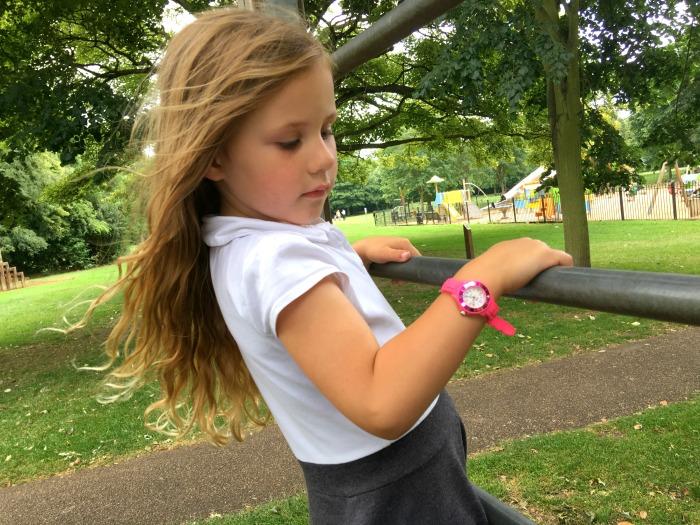 I found Zumba classes in my area a few months ago and I'm committed to going at least twice a week.  No matter what else is going on, I make sure I go to Zumba and I feel so much better, both physically and mentally, for it.  My fitness has improved a lot and it's also helping my weight loss journey too.
Seeming inspired by my recent lifestyle change (even though I'm not sure he'll admit to that), Daddy went and got a new bike and has started cycling to work again.  It's a perfect way for him to fit exercise into his routine, and it's the perfect time of year to get back into the habit of cycling again.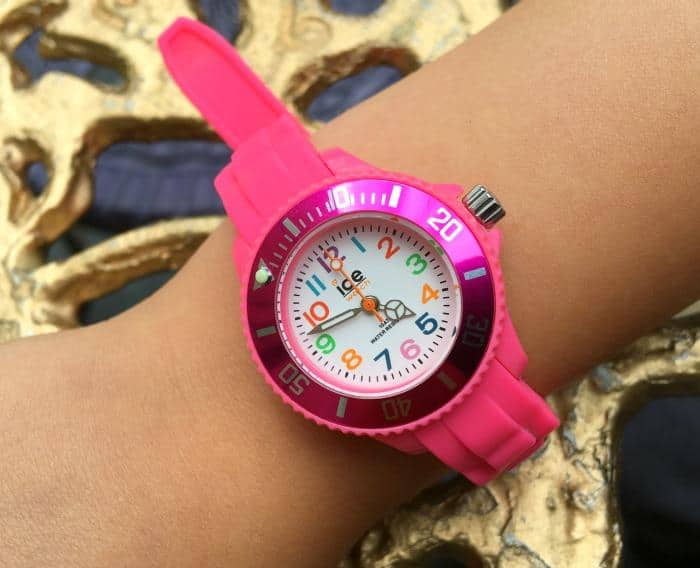 Princess has been going to swimming lessons and gymnastics classes for a long time now, but the problem we have with her is making sure she is ready on time.  She was very excited to learn she was going to receive an Ice-Watch and asked me everyday when it was going to arrive.  Fortunately, it only took a few days from when she choose it and she put it on as soon as it arrived.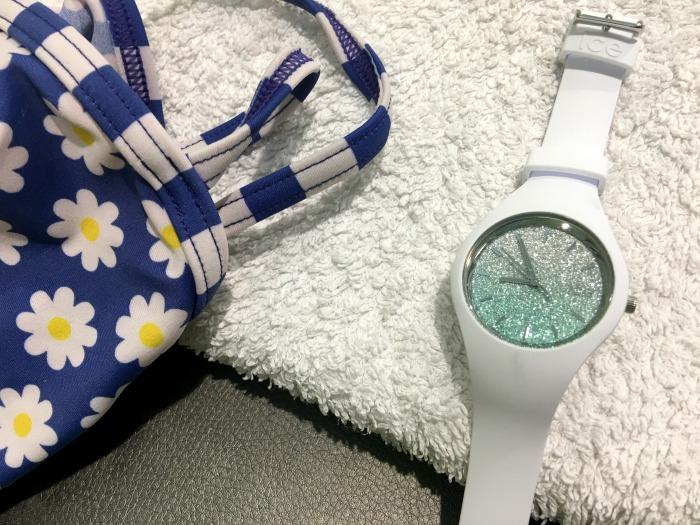 It's been so helpful to say to her that class starts at 2pm and you have 30 minutes to get ready and get there.  Understanding that time passes and things need to happen is an important lesson for kids, and can relieve a lot of frustration for parents too.  She's still learning to tell the time, but her Ice-Watch is helping her a lot and is especially good for creating lots of enthusiasm for this new skill.  It's also helping us to get to gymnastics on time, which to date, has been a challenge.
Kids OLA Ice-Watch Giveaway
Our new Ice-Watch timepieces are the perfect addition to an active family lifestyle.  They are stylish and exceptionally comfortable to wear, no matter what activity we are doing.

The stylish new designs from Ice-Watch are great and I'm delighted to be able to offer one lucky Zena's Suitcase reader the chance to win an  kids OLA Ice-Watch from the new range, as shown in the picture above.  Your child could be wearing this stylish new watch and they won't have any excuse to be late again!
To be in with a chance of winning this lovely prize, just enter via the rafflecopter below.  The more times you enter the greater your chance of winning. If you have a minute to share the giveaway with your friends, it's always greatly appreciated.  Good luck to everyone who enters.  Competition ends 26/7/17. Other T&C's apply
Feeling lucky? Enter another competition here!