Did you know that Miffy has been around for over 60 years?  I think Miffy is a character that will have hit all our radars at some point, and very recently my youngest daughter has been showing an interest in this cute little white bunny.  In case your not in the know, Miffy was conjured up by Dick Bruna, a Dutch children's author.  Miffy actually begun life as a little boy bunny in the stories Dick used to tell his children on holiday.  When Miffy appeared in books, Dick decided she would look better with a dress, and the little girl bunny we all know and love was born.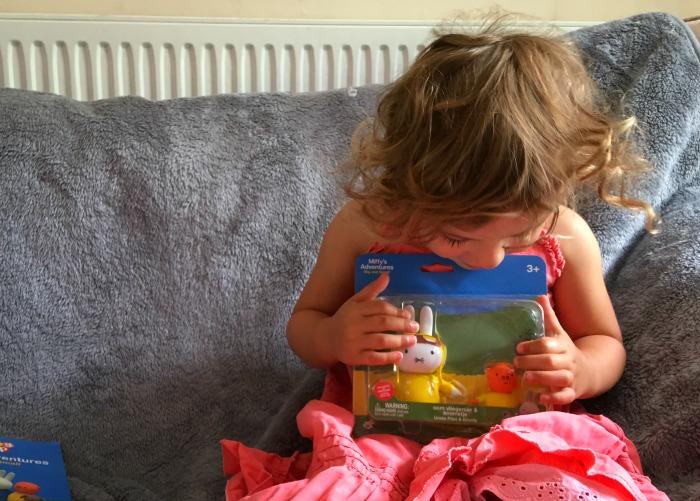 My daughter has been enjoying watching Miffy's Adventures Big and Small on Tiny Pop when we get home after the school run.  She seems to love Miffy's friendly face and hearing her and her friends adventures.
When she received the Uncle Pilot and Grunty figurine set with 'miffy's bicycle' and 'miffy and melanie' books she was over the moon.  We opened them while her big sister was at school to give her chance to enjoy them without someone trying to take the away from her.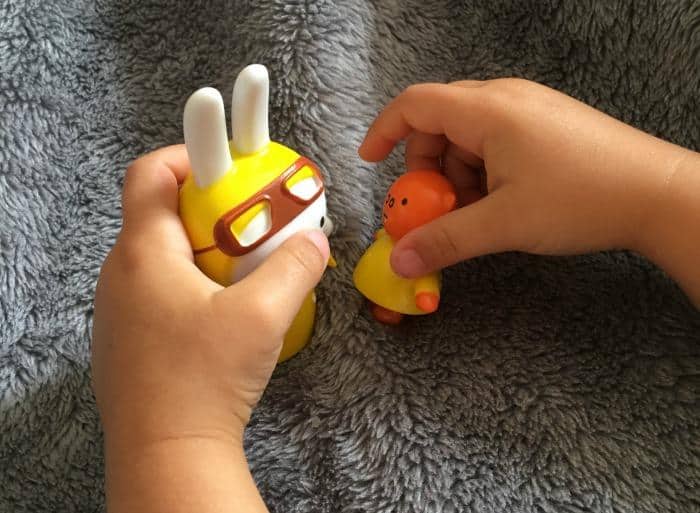 We love Uncle Pilot and Grunty, and she started role playing with them straight away.  They are really chunky toys so really easy for little hands to play with.  We also love how sturdy and good quality they are.  All the smaller features, like the legs and arms are sturdy as well, and I can't see them breaking or snapping anytime soon.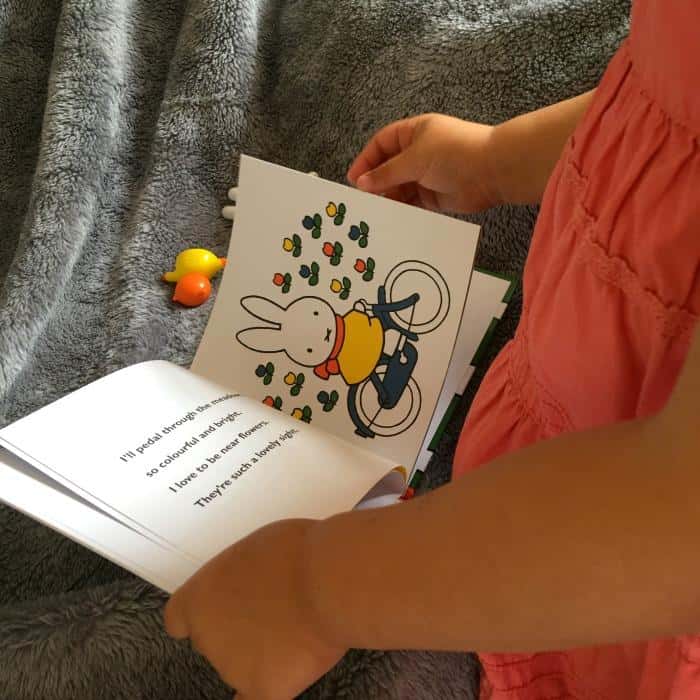 She was also keen to get started with the Miffy books and enjoyed looking through them herself before asking me to read them to her.  The illustrations are just lovely, with lots of images of Miffy and what she gets up to.  We read about how she wanted to see the world on her bike when she grew up and about a very exciting time, when her pen friend Melanie came to stay with her.  The stories are simple for young children to follow and we love that they rhyme.  I think rhymes in stories for young children really help to keep them engaged and my little lady enjoyed listening to them until the very end.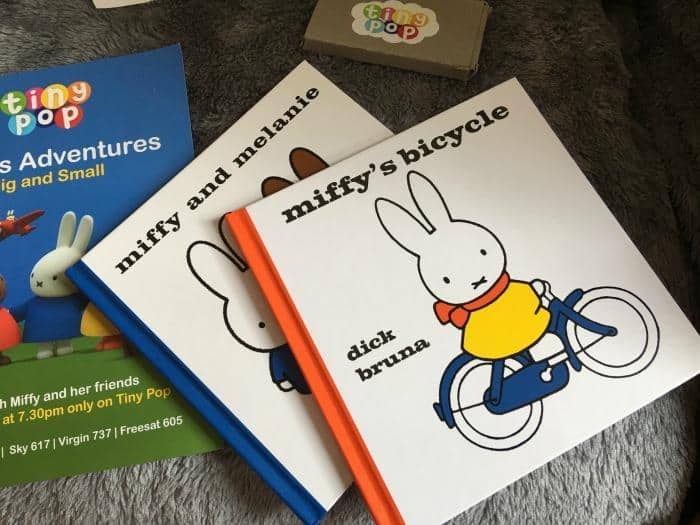 Miffy's Big & Small Figurine Set & Book Giveaway
I can definitely say that the Miffy's Big and Small figurine set and the lovely Miffy books we received have been a big hit here with my 3 year old daughter.  She was so happy with the toys she took Uncle Pilot and Grunty to nursery with her this morning.
If you have a little one in your life who's been enjoying Miffy on Tiny Pop, then this is just the giveaway for you.  I have an Uncle Pilot and Grunty figurine set with 'miffy's bicycle' and 'miffy and melanie' books to giveaway to one lucky Zena's Suitcase reader.  If you would like to enter, just complete the rafflecopter below.  You can also pop back daily for additional entries.  Good luck to all who enter.  Competition ends 1/8/17.  Other T&C's apply.
Feeling lucky?  Enter another giveaway here.