I'm going to talk about the C word today as I've got one of those husbands who is really hard to buy gifts for at Christmas.  I start to worry very early on what I'm going to buy for him, and I have my eyes peeled for ideas as soon as the summer is over.
My husband is one of those people who doesn't have a hobby, he's not into fashion or jewellery and he doesn't have a particular passion that lends itself to gift buying.  When I do have a Christmas present idea for him, he often goes out and buys it for himself, very much beating me to it.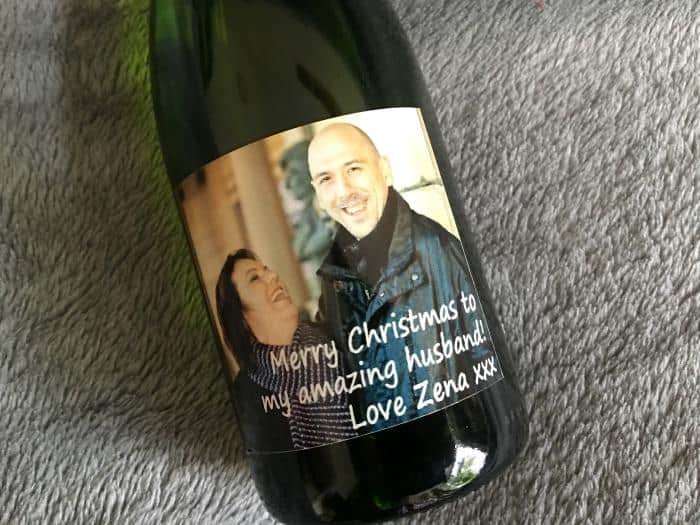 I'm not the only wife faced with this scenario at Christmas so I wanted to share with you a website I was introduced to recently called GiftsOnline4u.  These guys were confident they could help me out of my Christmas gift buying rut and asked me to take a look at their website. They suggested taking a look at the engraved gifts for men and Christmas gift section to start of with.
Alcohol is something that is always well received by my husband, but it can feel very impersonal sometimes.  I loved that GiftsOnline4u offered personalised champagne and thought this would make an ideal Christmas gift for him as well as the perfect tipple to celebrate the festive season.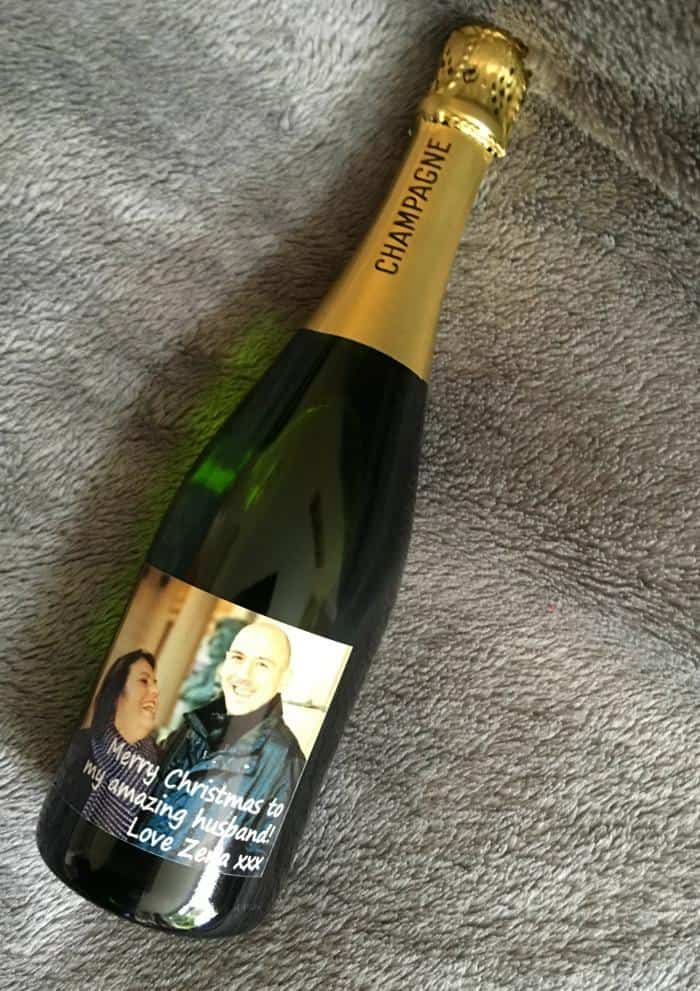 Creating the personalised champagne was super easy on the GiftsOnline4u website.  I chose the 'Personalised Champagne With Your Photo' option as I felt this would work well for my husband.  The first stage of the purchase asks if you would like the gift wrap and a greetings card added to your oder for an additional fee.  For those of us who are time poor, knowing that the card and wrap will arrive with your product is an excellent service.
The next stage is to add your photo, graphics and personalised message using GiftsOnline4u latest customisation technology.  You can add your favourite photo from your computer or from your social networks in seconds.  All you need to do next is size and position your image.
There are lots of options for adding text to your personalised champagne.  Once you've added your personal message it's really easy to change the font colour, size, style and position.  You can play with this tool until you are happy with how your bottle of champagne is going to look.
If you want to make your photo really fun you can also add graphics to your personalised label.  The choice is fairly limited but you can add your own if you have a specific design in mind.  It took me literally 5 minutes to work through the process until I was happy with the design I had created on the bottle.
Pin For Later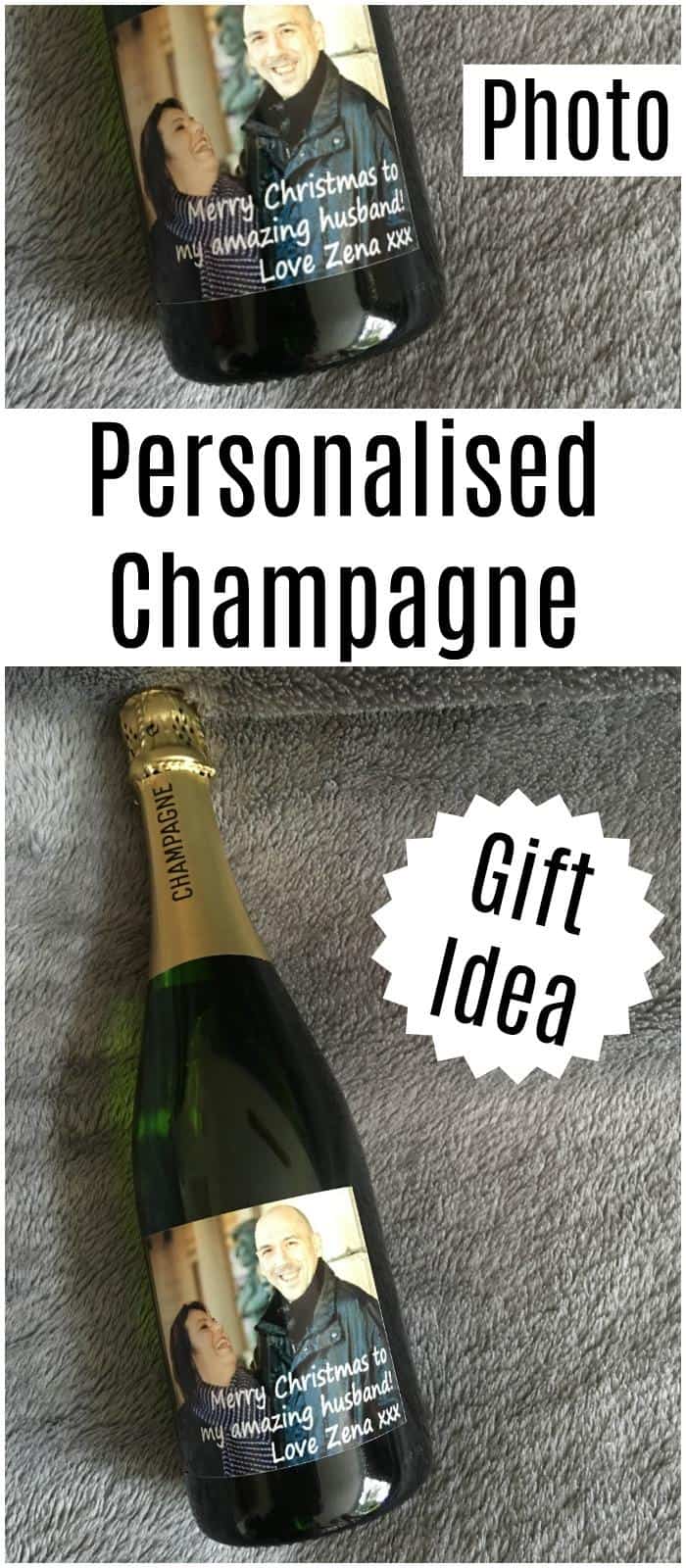 You are able to check out as a guest or a create an account on GiftsOnline4u.  If you want to keep up to date with their latest offers and get on top of your present shopping early I would recommend registering on their site.  There are great savings to be had through out the year on present and gift ideas.
My personalised champagne arrived a few days later and I was really excited to take a peek at the gift for my husband.  I think the champagne looks amazing, and it feels so personal with the photo and the message from me.  If you are looking for Christmas gift ideas I can definitely recommend this one makes it onto your list.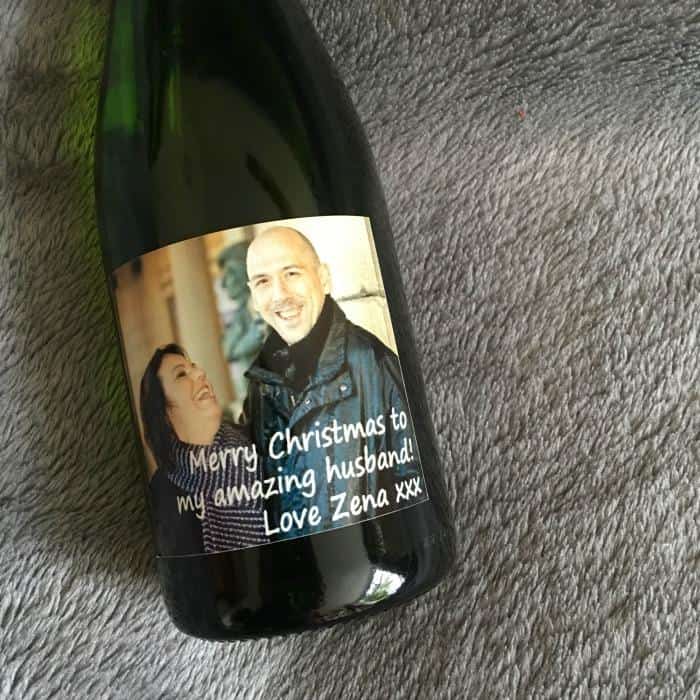 Win a Personalised Bottle of Champagne from Giftsonline4u
I'm so excited about this Christmas gift idea that I am delighted to be able to offer you the chance to win your very own 'Personalised Champagne With Your Photo' worth £39.99.  Perhaps you would like to win it for your husband or wife, or maybe a gift for Mum or a sister.  If you would like to be in with a chance of winning this unique gift in time for Christmas all you need to do is enter via the rafflecopter below.  Competition ends 2/11/17.  Other T&C's apply.
Feeling lucky?  Check out my other giveaways here.