Baby Annabell Learns To Swim
It's really important to me that my children swim.  My eldest son learnt to swim from a very young age and Indie has been learning to swim for a while now.  She's confident in the water but her breathing still needs a little practise so that she can work on those distances.  Our youngest daughter hasn't got in the swing of it yet, so we've called on the help of Baby Annabell Learns To Swim and Rebecca Adlington to get over a few obstacles.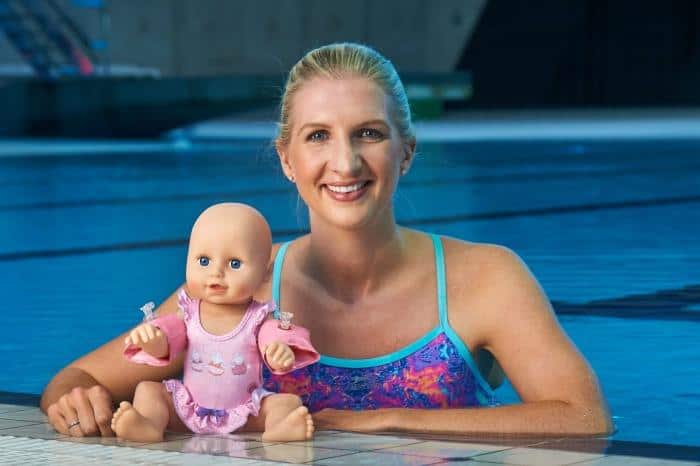 We are having trouble getting Brook started with swimming lessons, and there's a few reasons for this.  As you already know, she has suffered with Glue Ear and had grommets fitted very recently. While she can swim, for the first couple of weeks after the operation going in the pool isn't a great idea because of the risk of infection.  From this point though, as long as she doesn't dive in the water, it should be OK. We started her in swimming lessons in September, and we had big plans that her and her sister would both have their classes on a Sunday morning.  Brook didn't settle into her lesson at all, which was probably a combination of not hearing so well at the time, not being in a class with her sister so feeling a little bit nervous going in the pool on her own.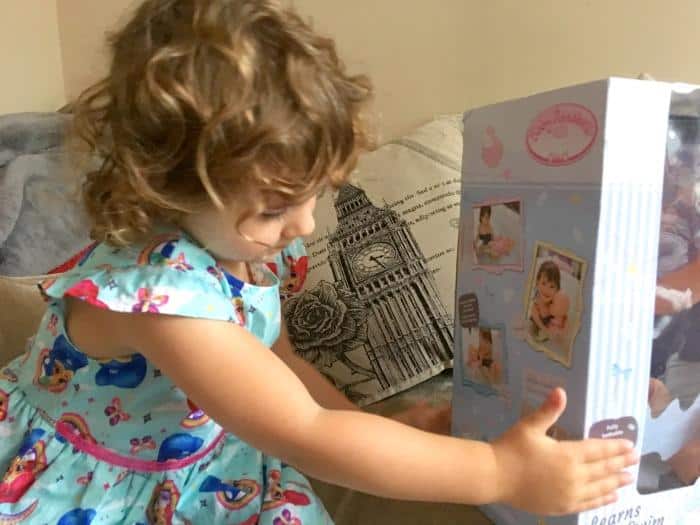 With the operation planned we decided to not push swimming lessons at that time and we'd try again later in the year.  I'd like to get her booked into another swimming lesson after October half term, but we will be looking at something in the week when her sister is at school.  We want to build her confidence up to go into swimming lessons independently in the meantime.  This is why we are loving the new Baby Annabell Learns To Swim doll from Zapf Creations.  You can't beat some fun role play to help children explore areas that they are feeling a bit nervous about in real life.
Tips For Taking Babies and Children Swimming From An Olympian
Olympian Rebecca Adlington has teamed up with Baby Annabell and offers some great advice for parents experiencing similar issues to me with getting their child in the pool.   There's also some great advice if you are just getting started with taking your baby or child swimming. She says: "Learning to swim is an important milestone, helping to instil confidence from an early age as well as being a really fun bonding experience between a parent and child. If your little one is nervous it can be a challenging process – expect plenty of tears and tantrums, however initial fears can be overcome by slowly building confidence and trust."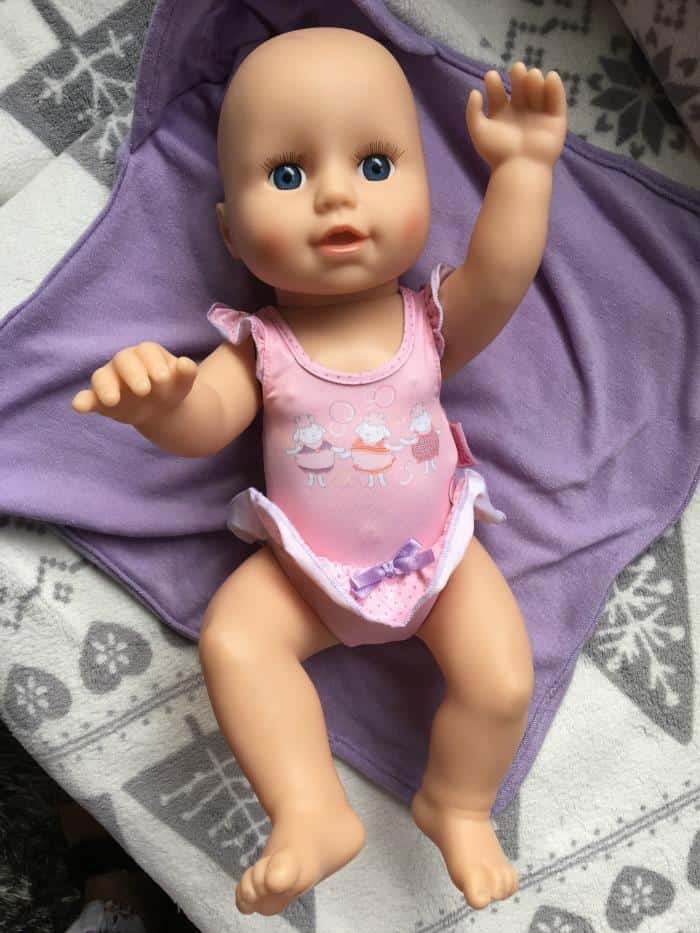 Children can be initially nervous of the water, baby steps and lots of praise will help them overcome a lack of confidence. Try taking them alone to just watch for the first time, then toes in next time and so on, along with lots of positive praise to help encourage them to take that first dip.
Toys are a brilliant tool, they are such a good distraction for anyone who doesn't normally like putting their face in the water or splashing. Toys such as the new Baby Annabell Learns to Swim doll are a great way to give children (and parents!) the courage to take those first steps towards swimming.
Swimming is huge bonding experience. The learning process is a lot to do with trust and really builds a closer relationship between and parent and child. For this reason, try not to use your phone during lessons to avoid distractions.
The younger you start swimming lessons the better. I took Summer from 3 weeks old. It is all about building confidence and awareness of the water from a young age. Swimming also helps with a child's muscular development and is fantastic for understanding their physical abilities.
Make good use of the equipment that's there. Whether it's armbands, noodles, or vests, use whatever your child is more comfortable with. I tend to do five minutes with floatation equipment and five without, this helps when they're really young and still building confidence.
Mix up who takes the child swimming. Whether its Mum, Dad, Grandparents etc. It's good to go with someone they trust whilst getting used to swimming with different people.
We love the Baby Annabell Learns To Swim doll as she shows our daughter what fun it can be splashing around in the water and floating around on her back.  Her cute accessories are perfect for acting out getting ready for a swim and learning what fun the whole process can be. We think the Baby Annabell Learns To Swim is set to be a must-have toy for Christmas, with her adorable swimming costume, inflatable water wings and cute hooded towel.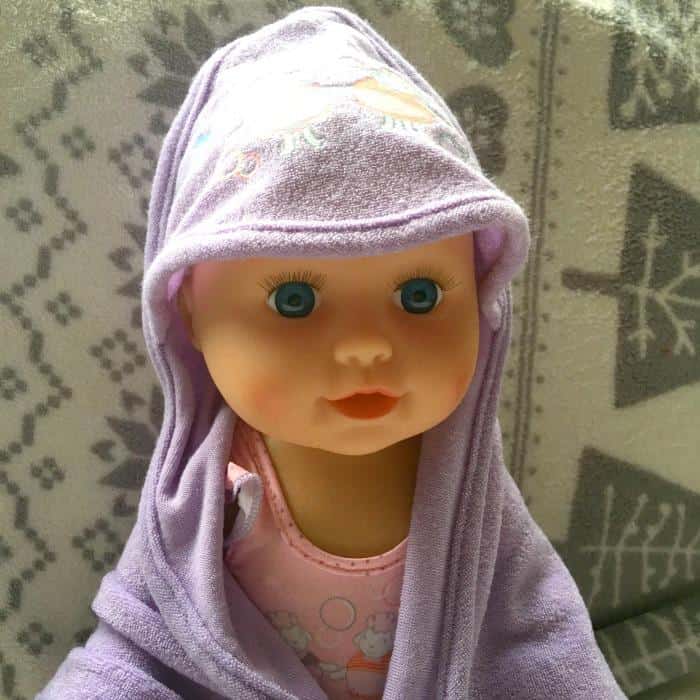 Baby Annabell Learns to Swim Giveaway
Here at Zena's Suitcase, we want to help you and your little ones have a very special Christmas.  This is why we are delighted to announce that we have teamed up with Zapf Creations to offer Zena's Suitcase readers the chance to win their own Baby Annabell Learns to Swim doll.  We hope this will make for an extra special Christmas present for a lucky winner out there.  All you have to do is enter via the rafflecopter below to be in with a chance to win! Competition ends 21/11/17.  Other T & C's apply.  GOOD LUCK!
Feeling lucky?  Check out my other giveaways here.
a Rafflecopter giveaway Baby Annabell Learns to Swim (RRP £49.99) is available from all good toy stores. For ages 3+