My 3 year old daughter and I are getting ready for a short break to Hamburg this weekend and to say we are beyond excited is an understatement.  This is the first European trip I've taken with just Brook and I think we are going to have an excellent experience and spend some fantastic quality time together.
I thought we would have some tears from Indie about being left behind, but it seems she's quite happy to stay at home with Team Dad.  I think they have pizzas planned and Daddy will be watching some gamers event called Blizzcon.  Apparently it's a big deal, but I'm not sure what all the fuss is about and my trip to Hamburg suddenly seems like a well timed event!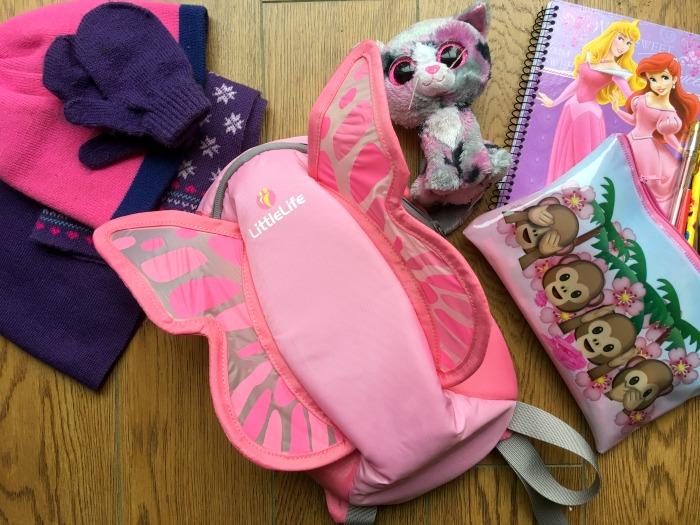 LittleLife heard that Brook was going to be taking her first trip with Team Mum and they wanted to send her a gift to help her get organised.  We chose the gorgeous LittleLife Big Butterfly Kids Backpack because it's pink (her favourite colour), it has butterfly wings (butterflies are another favourite) and it looks great.
Not only does this bag look fantastic but it has some brilliant features too.  Here's what we are loving about our new backpack:
Chest strap
Carry handle
Name and address label
2 internal pockets
Padded back and shoulder straps
Light weight
Bright and colourful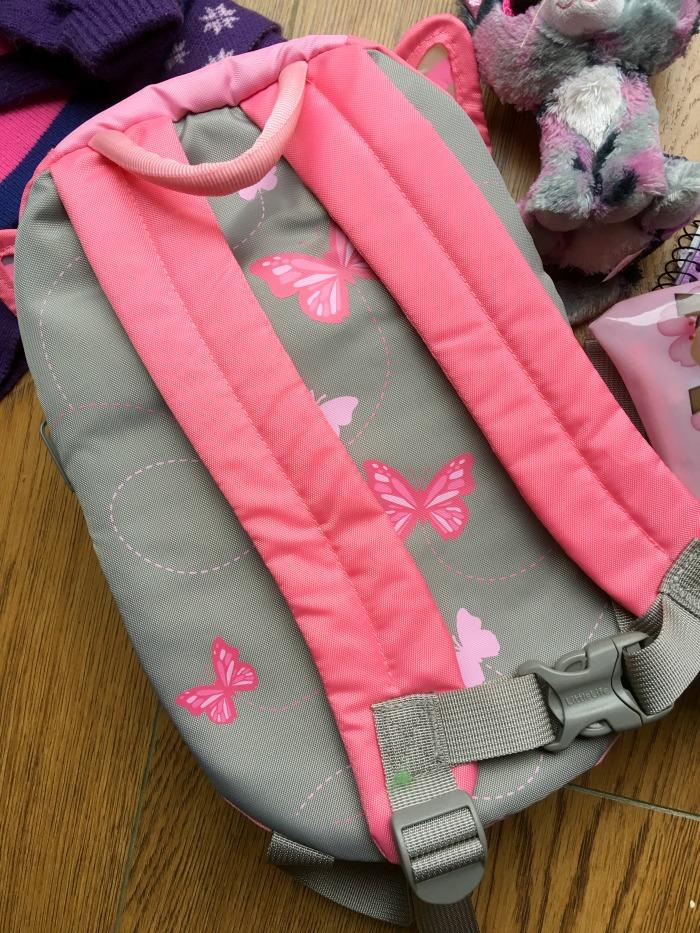 This bag is so comfortable for little children to wear because of the chest strap and padded back and shoulder straps.  It's also the perfect size for preschool children giving them enough room to pack their essential travel items in whilst not being so big that they over fill it and it's to heavy.
Here's what Brook is planning on packing in her LittleLife backpack for her trip:
Favourite book
Colouring book and pens
Favourite cuddly toy for bedtime
Toys for playing with on the plane
Snacks
Drink
Gloves, hat and scarf
We are expecting the weather to be a little on the cold side so I'm glad she's chosen to add some warm weather gear and it's always worth having a few things to play with on the plane, even for short flights.
Where to buy: LittleLife
Click here for the LittleLife Big Butterfly Kids Backpack £22.99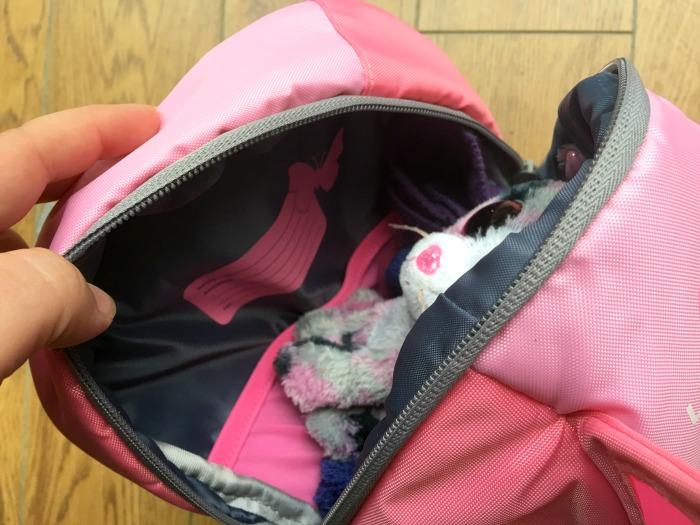 LittleLife Backpack Giveaway
We think that LittleLife are making some great backpacks and travel accessories for little explorers and we are delighted to be able to offer a Zena's Suitcase reader the chance to win their very own.  If you'd like to be in with a chance to win a LittleLife Kids Backpack all you need to do is enter via the rafflecopter below.  Competition ends 30.11.2017.  Other T&C's apply.
Feeling lucky?  Check out my other giveaways here.
If you'd share this giveaway with your friends and followers you'd literally make my day!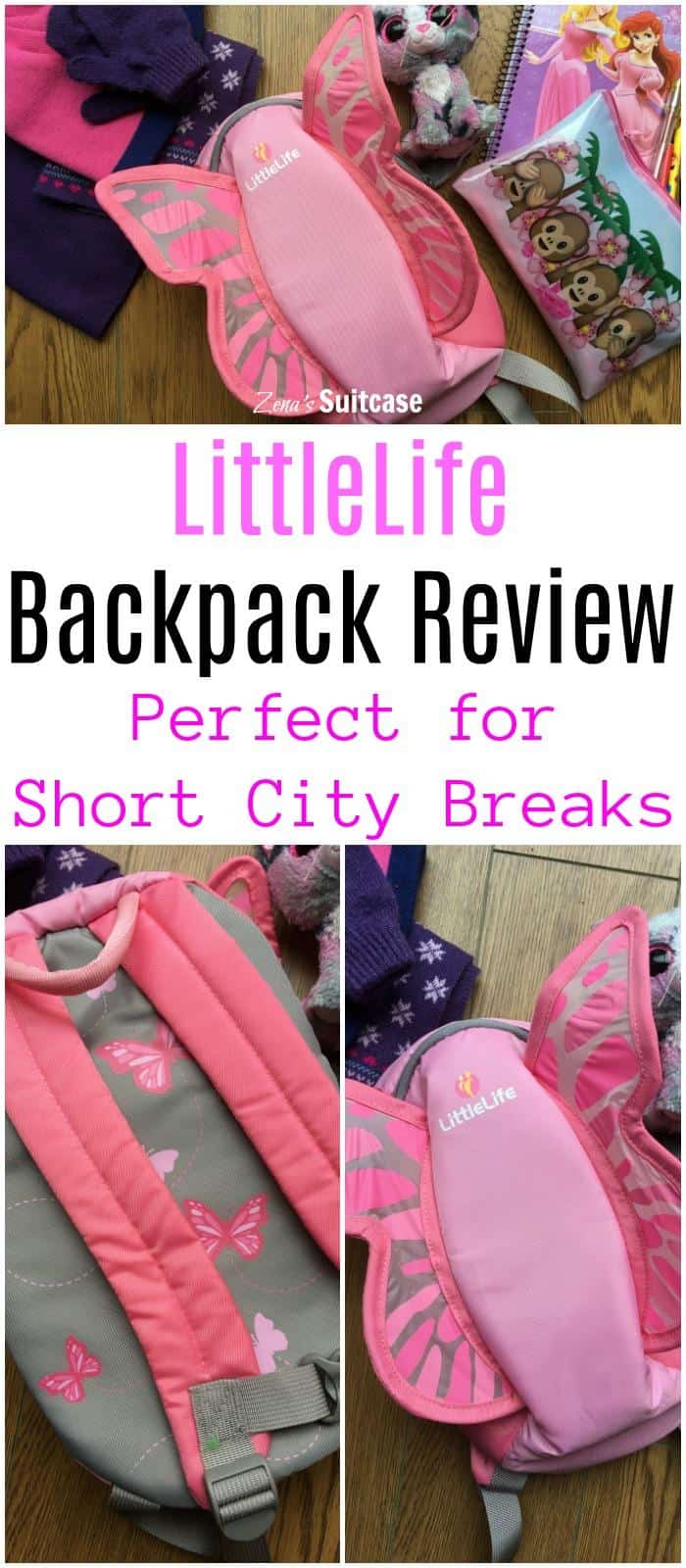 We were provided with the LittleLife Big Butterfly Backpack in exchange for this post