September is here and the autumn button has been pressed but how do you keep having fun as a family in the colder months?  The summer is all about going outdoors and making the most of the sunshine and we are often left wanting to keep that momentum going, despite the change in season.  I've been thinking about how to keep that holiday feeling alive, and it inspired me to write 17 things to do with kids in autumn for the blog, so here we go..
Things To Do With Kids In Autumn
Go to the Theatre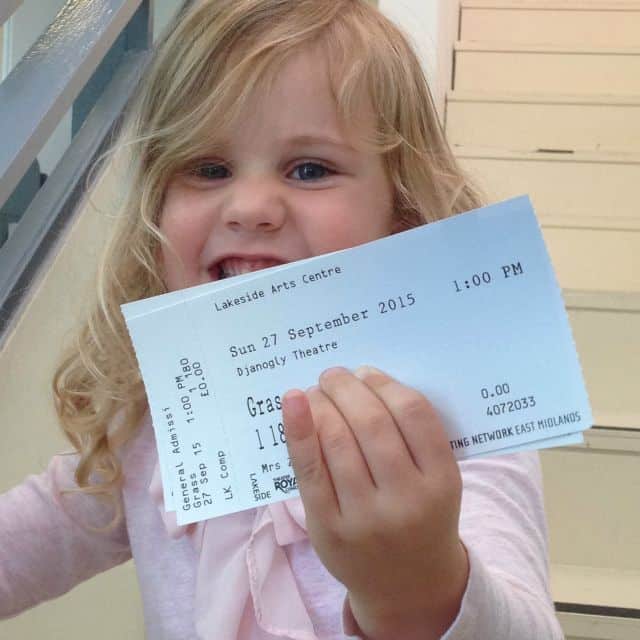 Going to the theatre as a family is a great activity, and it doesn't have to be expensive either.  Often, small theatres have family friendly performances in their schedules, and the ticket price is usually very reasonable.
Visit a Museum
Museums come in all shapes and sizes and cover so many different topics.  They are often free to visit making them a great option for things to do with kids this time of year.
Go on a Steam Train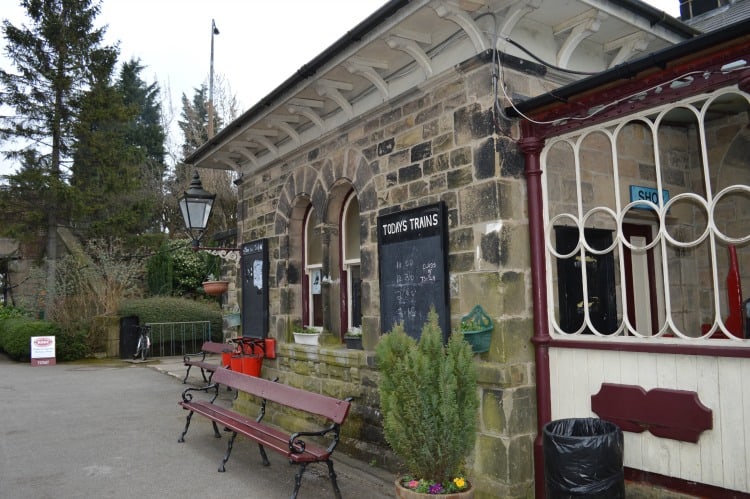 If you live near to a steam railway, taking a trip on a steam train can be an excellent day out.  Enjoying the countryside and changing season from the comfort of a train carriage can be a fun trip for everyone.
A Walk in the Woods
There are still plenty of ways to enjoy the outdoors, and walking as a family is fun, free and healthy.  Look up your local nature reserve and pay it a visit.  Everyone will enjoy spotting the local wildlife and you will all feel great having got some fresh air together.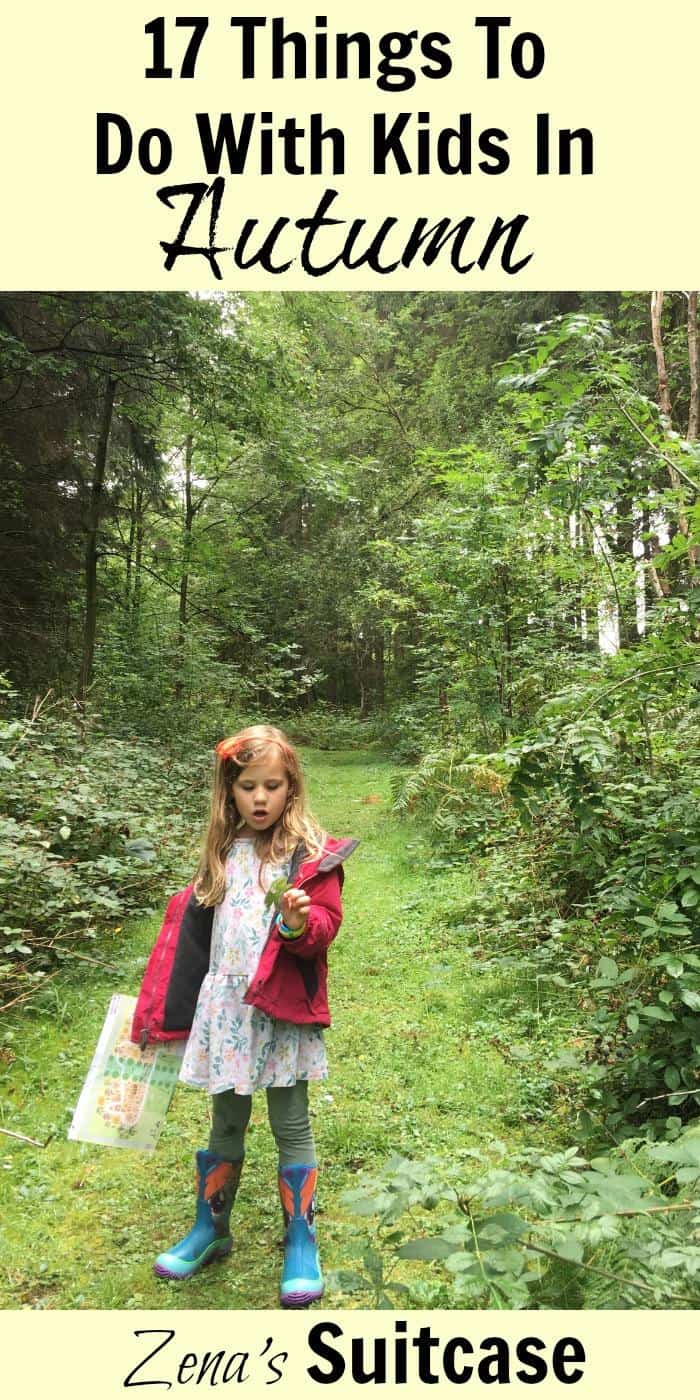 Go Bowling
Bowling is so much fun and has the added bonus of being indoors!  On very bad weather days, going bowling is a great way to pass the time.
Visit the Cinema
The colder times of year are perfect for visiting the cinema.  Seeing films on the big screen can be a real treat for kids, and it doesn't have to cost the earth.  Most cinemas offer off peak showings that are reasonably priced for families to attend.
Go to a Trampoline Park
If your kids have some energy to burn, visiting a trampoline park is going to be heaps of fun for all.
Go out for a Family Meal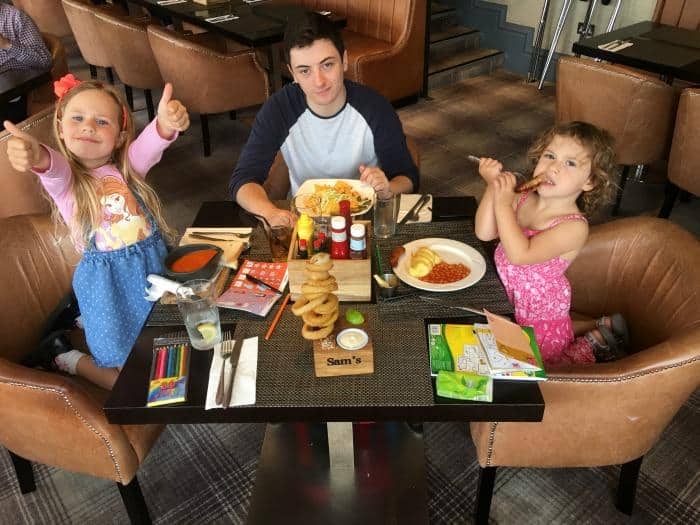 We really enjoy eating out as a family, and I know everyone gets a lot out of it.  The cook gets a night off which is a huge win in my book, and everyone gets to enjoy a treat which can really lift the spirits on dark evenings.
Visit an Aquarium
If you are looking for an indoor activity that the kids will love, then visiting an aquarium is going to tick so many boxes.  Watching and learning about sea life is so much fun.  I would have to put the jelly fish down as my favourite exhibit for sure.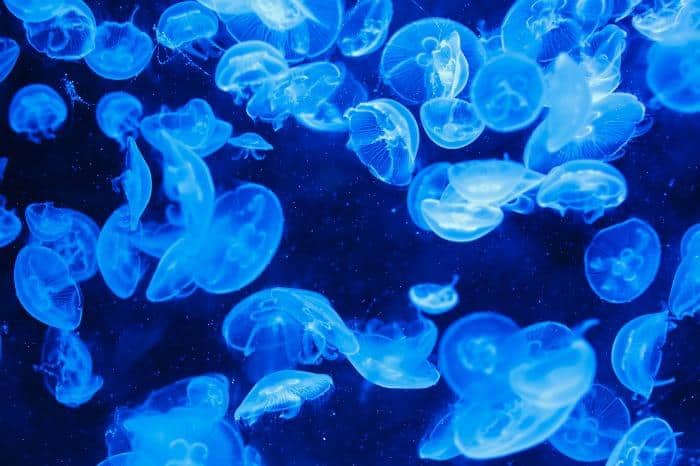 Visit a Soft Play Centre
I know that soft play can be the worst of all parent nightmares, but lets face it, the kids love it.  If you have preschool age kids they can be great places to visit during school holidays and off peak periods.
Play Indoor Golf
Following our experience of mini-golf earlier in the year, I'm definitely adding indoor golf to this list.  If there is a centre near you, check out the latest offers and discounts and get yourself signed up for some great family fun.
Go Swimming
I bet everyone did a lot of swimming over the summer didn't they?  It's a great activity for all the family in terms of exercise and building up those life saving skills.  Make going swimming regularly something you carry on into autumn/winter too.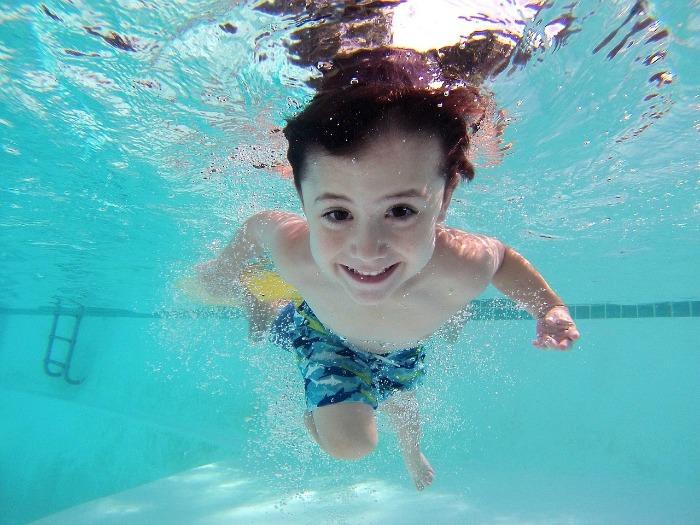 Make a Pot
If your family are creative, then why not book a session to go and make a pot.  You will all have a lovely keepsake you can bring away with you too.
Go to a Snow Dome
Skiing and snow boarding are so much fun, and snow domes are a great place to enjoy these activities, even in the UK.  As another good energy burning activity for everyone, that could well provide lots of laughs too, it definitely makes it onto the autumn bucket list.
Indoor Climbing
My son enjoyed climbing for years, and it's a great activity for all the family.  Find your local climbing centre and see what they have to offer in terms of climbing courses and family activities.
Go to an Art Gallery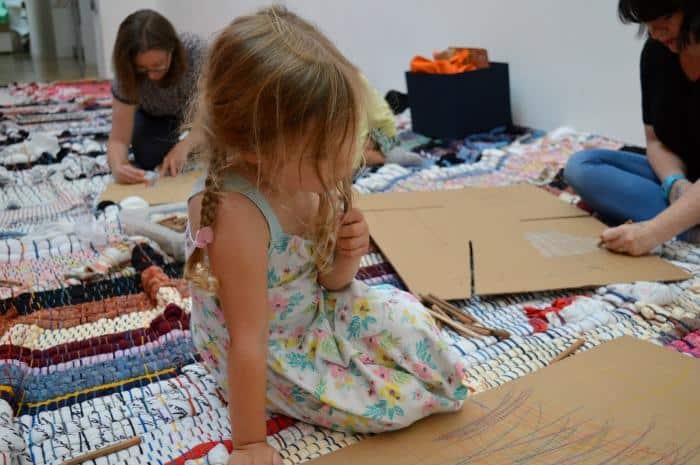 An art gallery is a great place to take kids whether you are an art lover or not.  The exhibitions are often great talking points and you might even find free family sessions where the children are able to go and make their own pieces of art.
Visit a National Trust Property
I've visited a few National Trust properties this year, and have found out they have a lot to offer families looking for a great day out.  Just take a look at how we got on at Buckland Abbey and Brimham Rocks for example.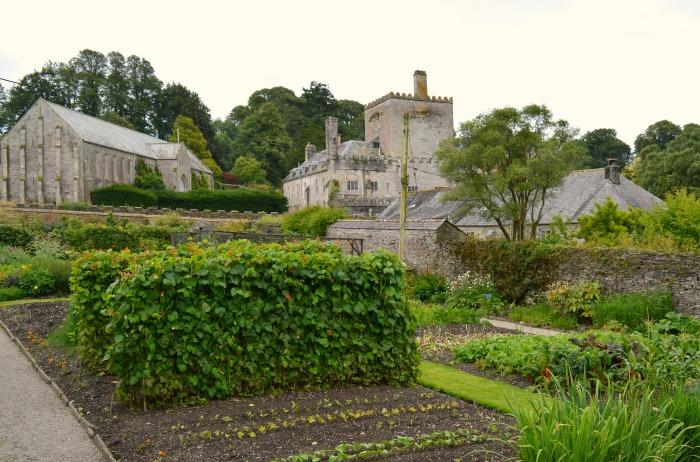 We all know how important it is to keep the kids busy, and that is one thing that doesn't change in the colder months.  I hope this bucket list of things to do with kids in autumn, or fall if you are reading this on the other side of the pond, comes in handy.  As the weather changes pace, we will definitely be doing lots of these things.
What kinds of things do you do with kids at this time of year?  Does your list of activities change in autumn?  Would you add any ideas to the list to help parents looking for inspiration and ideas?
If you love this post, and think it would help your followers, I would love it if you would share it with them! Thanks so much 🙂