Devon is such a beautiful part of the UK with so much to offer, but a lot of people seem to pass it by in favour of it's more famous neighbour Cornwall and I really don't know why.  This is such a shame as Devon is a beautiful county packed with things to do and we think it's a lot more accessible than Cornwall, especially from the Midlands or the North of England.  We've visited a few times over the last couple of years so we wanted to share with you our best things to do in Devon with kids in this post. 
Things to do in Devon with Kids
We think you will have a fun packed holiday if you pick one or more of these Devon attractions to visit during your visit: 
Pennywell Farm
Pennywell Farm is a fun and interactive day out for all the family that lets little ones truly experience the reality of farm life.  This is definitely one of our best places to visit in Devon and your guaranteed a good time from the moment you arrive to the moment you leave riding tractors, pampering ponies or giving the gorgeous miniature pigs squishy cuddles.  You can read our full review of Pennywell Farm here.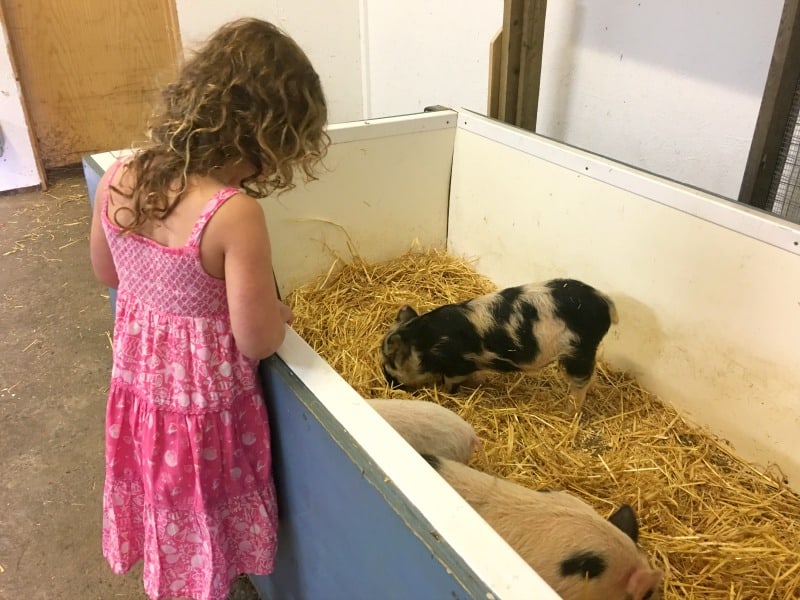 Seaton Jurassic
If you are going on holiday with a dinosaur lover, then Seaton Jurassic needs to feature on in your things to do in South Devon.  This is a unique attraction bringing the 250 million year history of the Jurassic Coast to life with hands on exhibits and a set of clues for you to solve in your time travellers passport.  Drive the submarine through the sea spotting ancient creatures and find yourself in the middle of a rockpool amongst other mind-blowing adventures.  You can read our full review of Seaton Jurassic here. 
Cofton Holidays
Yes, I know that Cofton Holidays is a holiday park, but you can also visit this Devon resort as a day guest and seeing as they have excellent facilities I would strongly recommend it as one of the top places to go in Devon to use the indoor or outdoor pools and other leisure facilities.  There's a wide range of eateries on site also which amongst other things serve a fabulous Sunday Carvery.  You can read all about our short break at Cofton Holidays here. 
Wildwood Escot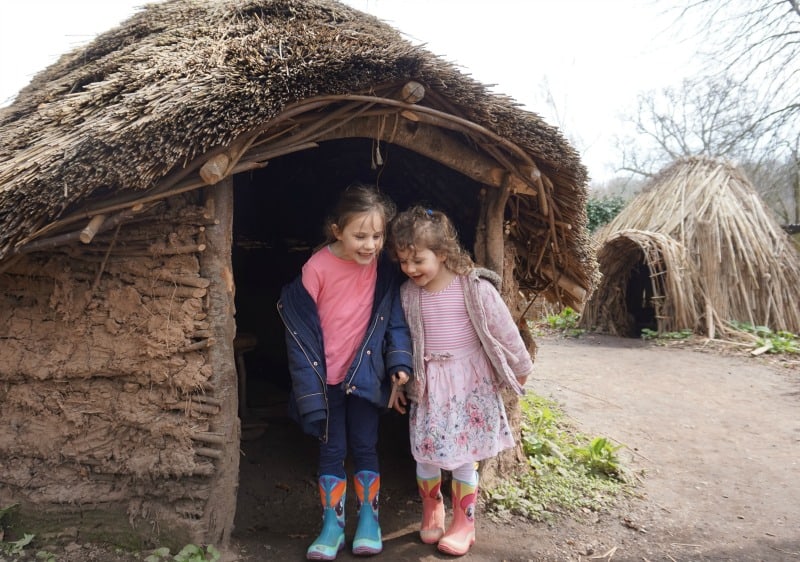 If you and your family love the outdoors, Wildwood Escot is definitely worth adding to your list of things to do in Devon.  There's lots of outdoor free play to be had at this Devon attraction, as well as a maze and an indoor soft play.  There's also planned events throughout the day including a bird of prey display and a wolf feeding session.  You can read more about our day out at Wildwood Escot here. 
Crealy Adventure Park 
If you are looking for theme parks in Devon then Crealy Adventure Park will certainly tick this box for young families.  Aimed particularly at younger children, this theme park will keep kids entertained even on rainy days in Devon.  There's a driving school, rollercoasters, swinging chairs and lots of indoor play for when the weather lets you down.  We stayed at the park for a few days and you can read all about the fun we had at Crealy Adventure Park and Resort here. 
Buckland Abbey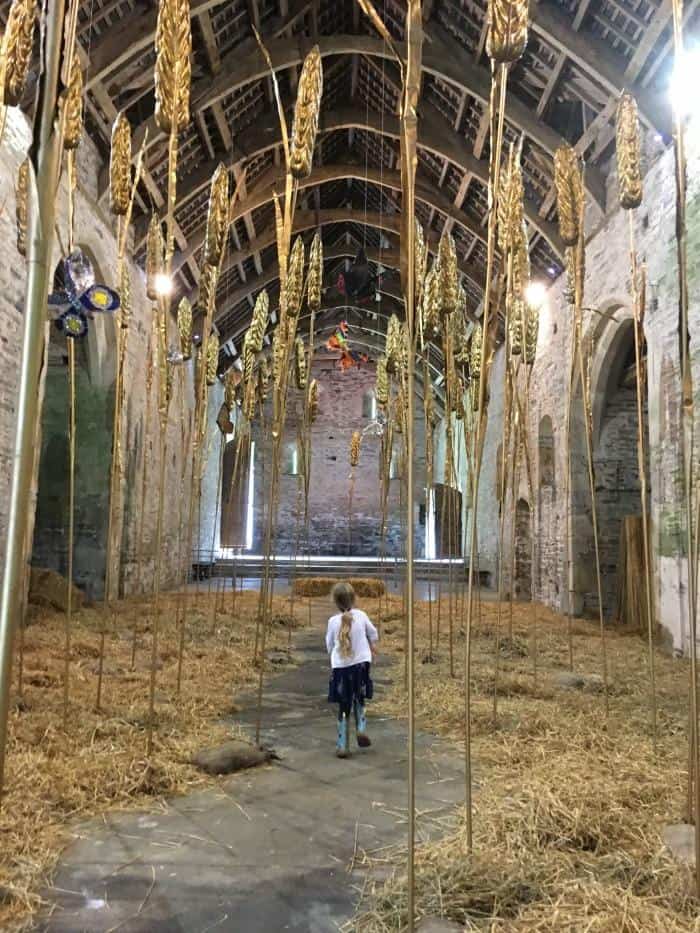 Everyone in the family will enjoy a visit to the beautiful Buckland Abbey.  This well kept National Trust property was once home to Sir Francis Drake and it is literally steeped in history.  Will trails and costumes for the kids to enjoy, as well as art exhibitions and stunning gardens it's bound to be a hit with everyone.  You can read about our visit to Buckland Abbey with kids here. 
Dartmoor Zoo
Days out in Devon don't get much better than a visit to Dartmoor Zoo if your kids love animals.  It's also an interesting place to visit as it was the inspiration for the Hollywood film, 'We Bought a Zoo'.  They have an excellent big cat collection as well as meerkats, zebras and ostriches.  To make your day extra special we can certainly recommend adding a zoo expereince to your visit.  You can read all about when Brook met the reptiles in our review of Dartmoor Zoo here.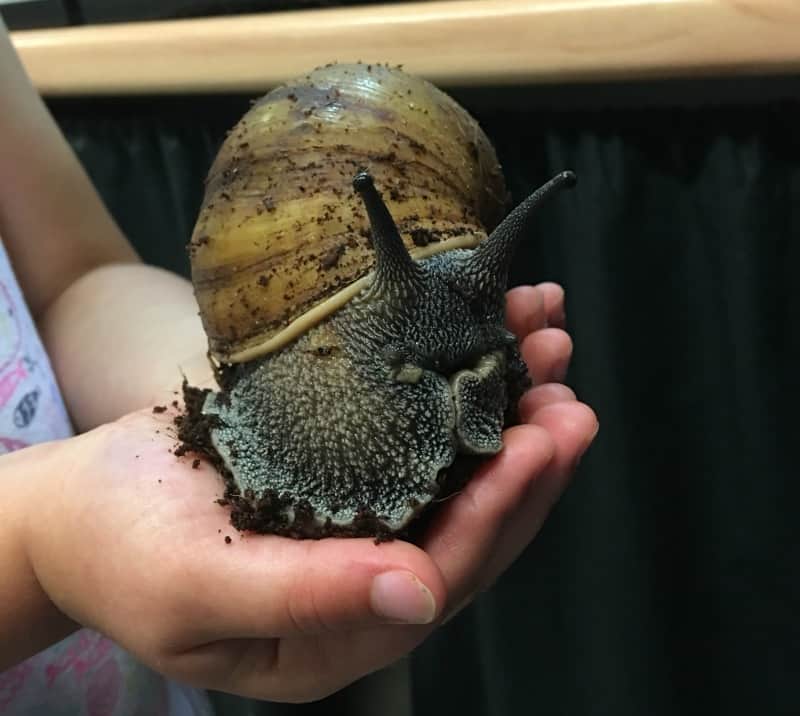 Seaton Tramway
When we were looking for ideas of what to do in Devon, Seaton Tramway really caught our attention.  Both our kids love transport, and who wouldn't love a ride on an old fashioned tram?  We can really recommend catching the tram from Colyford station into Seaton for the day.  You can ride on the tram as many times as you like and you might even spot a few dinosaurs along the way. Our full review of Seaton Tramway can be found here. 
Fossil Hunting
While you are in Seaton the pebble beach is the perfect spot for some fossil hunting.  We managed to find some fossils after only a few minutes of looking, but I don't know if we just got lucky.  Find yourself a spot on the beach and arm yourself with some buckets and spades.  A bucket of water might be helpful as fossils are easier to spot when the rocks are wet.  Once you've decided where to look, start digging and inspecting the stones for fossils.  
Donkey Sanctuary
Another one of the many free things to do in Devon with kids is to visit the local Donkey Sanctuary at Sidmouth.  We had a lovely visit here meeting the donkey's and learning all about the work of the sanctuary does to protect them.  There are hands on activities teaching you all about how to care for donkeys and there's also a maze and nature trails. 
Take a Boat Trip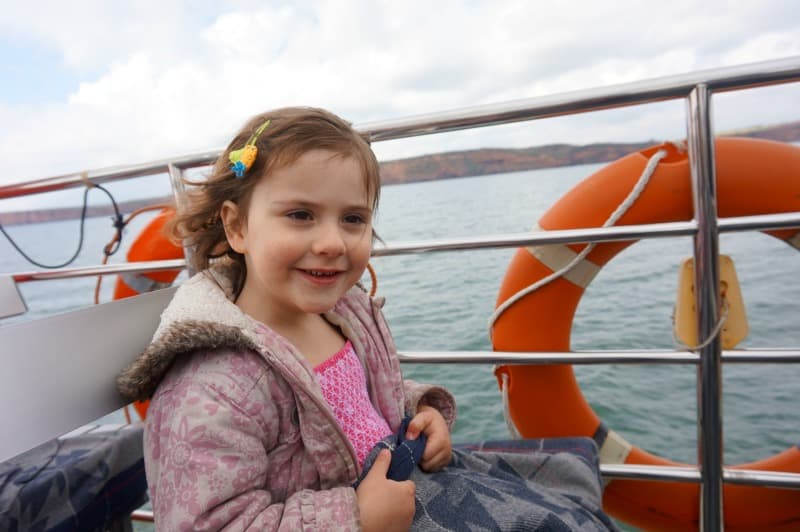 A lovely thing to do in Devon is take the kids on a boat trip and a lovely blue sky day.  Stuart Line Cruises in Exmouth provide an excellent range of different boat trips including a Jurassic Coast boat tour which visits some of the oldest part of this historic coast line.  If you would like to know more about this trip you can read our full review of the Jurassic Coast boat tour here. 
Dartmoor National Park
You can not plan your holiday here without adding a visit to Dartmoor National Park to your places to go in Devon.  It's an area of outstanding natural beauty and there is literally so much to explore.  It's perfect for walking trips or taking a scenic drive around the area and stopping at the various points of local interest or when you spot some Dartmoor ponies. You can find out more about our adventures around Dartmoor National Park from our Moor Otter Trail experience. 
These are the things to do in Devon with kids that we have really loved during our holidays with two girls aged 6 and 4 years old.  Are there any places to visit in Devon you would add to the list? 
If you need ideas for places to stay or where to eat in Devon, you can find more of our recommendations in our Devon Family Travel Guide.
Family Friendly Places to Stay in Devon
Luxury Apartments in Devon: Cofton Holidays
Glamping in Devon: Our Stay at Crealy Meadows – Review
Caravan Holidays Devon: Staying at Andrewshayes Holiday Park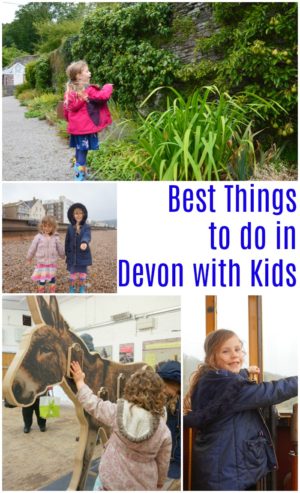 Know someone who would enjoy this post?  Please do share it with your friends and followers, as it would literally make my day.
For the latest blog posts, offers and giveaways don't forget to subscribe to Zena's Suitcase. You can also follow the latest updates on Twitter, Facebook, Instagram and Pinterest.